Saturday, November 21, 2020
34th Annual Crystal Ball at home,
presented by Nicola Wealth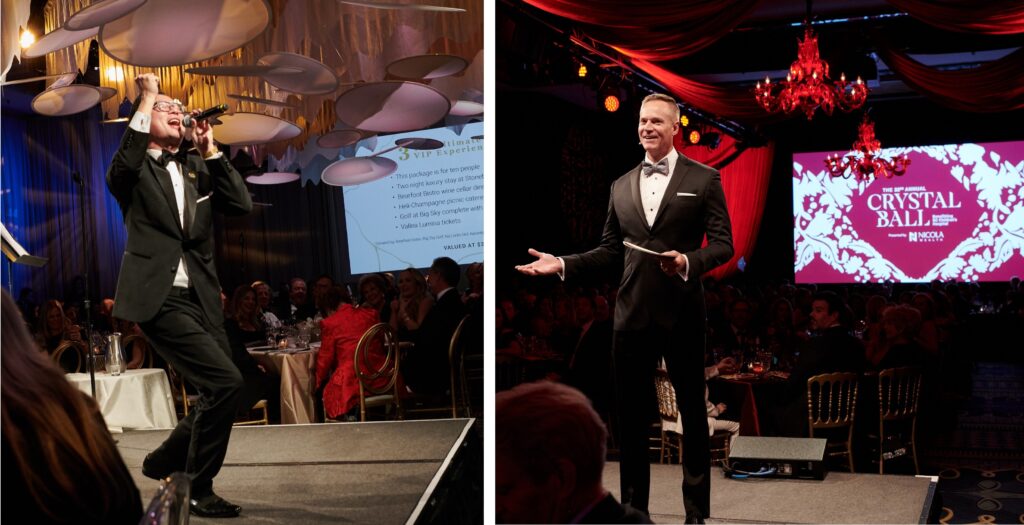 Though we are unable to come together in person for this year's Crystal Ball, we are more determined than ever to transform health care for children across the province of British Columbia. This year's gala will mark the launch of a $35 million oncology initiative to give new hope to the 20 per cent of kids who relapse from hard-to-treat cancers.
Our goals are ambitious—and we can't do it alone. Help us launch this lifesaving initiative to conquer childhood cancers, and you too can help change the lives of children in our province
Please join us as we bring the Crystal Ball experience to the comfort of your own homes and together, we will embark on a quest to create a healthier future for BC's kids.
For more information about the Crystal Ball, please email crystalball@bcchf.ca.
While this year's Crystal Ball will look different, our determination to give new hope to kids and families with hard-to-treat cancers remains—but we can't do it alone. Join us and help bring new hope to those who need it most. – Teri Nicholas, President & CEO
2020 Crystal Ball committee
The Crystal Ball committee is comprised of a dedicated group of individuals who volunteer their time and expertise to ensure the Crystal Ball reaches its fundraising goal. Thank you to this generous group who volunteer to help ensure children across BC receive the very best in care.
Arya Eshghi, Chair
Isabelle Diamond, Lifetime Honorary Chair
Helen Rivero, Vice Chair
Sherry Doman, Sponsorship Chair
Maria Freeman & Stephanie Miller, Silent Auction Co-Chairs
Stephanie Carlson
Timothy Cuffe
Irene DeLucchi
Jillian Dixon
Marion Dixon
Jennifer Johnston
Lili Kahkesh
Kimberly Kaplan
Diane Norton
Desha Sekhon
Tracey Wade
Michelle Weinberg