Thank you for bringing new hope
Over $3.78 million raised to revolutionize care for childhood cancer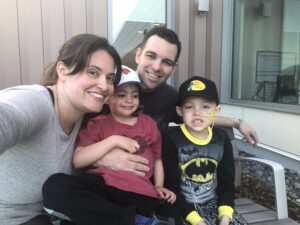 We are deeply grateful for every guest and sponsor who generously supported the 34th Annual Crystal Ball, presented by Nicola Wealth, to give life-changing hope to children with hard-to-treat cancers.
This support will help advance state-of-the-art genetic research that will enable oncology experts at BC Children's Hospital to discover why children are relapsing or failing to respond to treatment. This knowledge has the power to open the door to novel therapies that can save their lives.
The leadership of our Crystal Ball supporters has enabled the launch of a $35 million initiative that will make tremendous strides possible in childhood cancer treatment. We are so grateful for their commitment to challenge the status quo for children and families who battle tough-to-treat cancers. – Teri Nicholas, President & CEO
2020 Crystal Ball committee
The Crystal Ball committee is comprised of a dedicated group of individuals who volunteer their time and expertise to ensure the Crystal Ball reaches its fundraising goal. Thank you to this generous group who volunteer to help ensure children across BC receive the very best in care.
Arya Eshghi, Chair
Isabelle Diamond, Lifetime Honorary Chair
Helen Rivero, Vice Chair
Sherry Doman, Sponsorship Chair
Maria Freeman & Stephanie Miller, Silent Auction Co-Chairs
Stephanie Carlson
Timothy Cuffe
Irene DeLucchi
Jillian Dixon
Marion Dixon
Jennifer Johnston
Lili Kahkesh
Kimberly Kaplan
Diane Norton
Desha Sekhon
Tracey Wade
Michelle Weinberg