Thank you for raising a record-breaking $6 million+ at the 25th Annual For Children We Care Gala. We are delighted to welcome you back in 2024. Stay tuned for additional details to follow in early December.
We want to thank our entire gala community for helping us raise more than $6 million at the 25th Annual For Children We Care Gala, presented by Peterson. It was a truly inspirational evening, made even more special because of your generosity.
Thank you for helping BC Children's Hospital's orthopedic experts build capabilities to expand and accelerate global clinical outcomes research that will transform outcomes for children here, and around the world. Because of you, more kids like Caden have hope for a healthier tomorrow.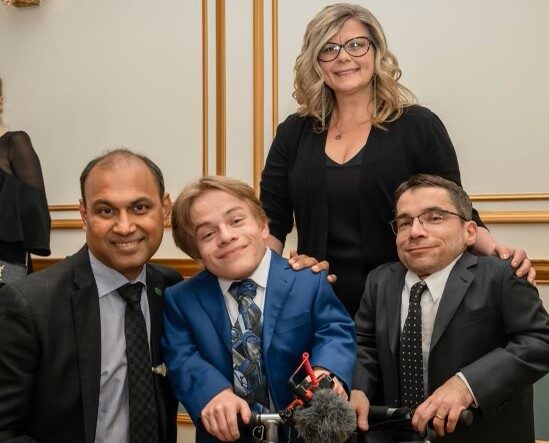 We are deeply humbled and grateful for the long-standing partnership of the Chinese-Canadian community, who since 1995 has collectively contributed over $27 million to provide BC's kids with the best possible health care. Your visionary support and friendship over the last quarter century has transformed children's health care in BC. And for that, we are forever grateful.
The pandemic put many things on pause, but it didn't stop this gala community from continuing to make a difference. During the past two-plus years, raising support for urgent healthcare needs has continued, thanks to your creativity and dedication.
This 25th anniversary milestone required the support of so many. We would like to thank the tireless efforts and outstanding leadership of this year's For Children We Care gala committee, including co-chairs Jane Young and Susan Chow. We are so privileged to have their support in bringing together this community once again for an amazing evening to advance child health.
Thank you for helping us map a brighter future for kids in BC, and across the globe.
For more information about the For Children We Care Gala, please email fcwc@bcchf.ca.
Watch the evenings videos below: