Festival of Trees Vancouver
November 27, 2020* – January 3, 2021
*Officially open for public viewing starting December 8, 2020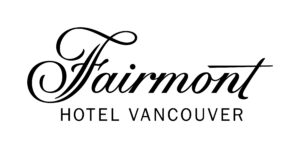 The Festival of Trees Vancouver is a cherished community tradition, and in 2020 it is being hosted by the world-renowned Fairmont Hotel Vancouver. This year more than ever, the Festival of Trees will provide you an invaluable opportunity to connect with your customers, engage your employees and demonstrate your commitment to the only hospital in British Columbia devoted exclusively to the province's sickest and most injured children. By supporting this great cause, your organization will have the chance to decorate a tree that will be voted on by the public as they visit the hotel throughout the holidays.
Support our tree sponsors
Check out the Fundraising Leaderboard to see who is leading the way in online fundraising. Don't see your favourite listed? Search for their page here and donate to bring them further up the leaderboard.
Tree sponsors: Access your Festival of Trees engagement toolkit, digital assets, social media toolkit and more here
Sponsorship
Festival of Trees Vancouver will launch at Fairmont Hotel Vancouver this year for a five-week duration. Showcase your brand inside the beautiful holiday decor of the Hotel Vancouver, while letting the community know you stand behind the only children's hospital in the province.
For more information on the event and how to get involved, please refer to the 2020 sponsorship package.
Join Festival of Trees Vancouver online
We know this year has been tough for many of us with the COVID-19 global pandemic, so we're inviting supporters to help spread holiday cheer by joining Festival of Trees online.
Register your own online fundraising page, upload a photo of your decorated Christmas tree and then share your page with your friends, family and colleagues and ask them to make a donation to BC Children's Hospital.