Give monthly
Experts at BC Children's Hospital never stop searching for answers that will improve the lives of children. This quest isn't easy—but as hard as it is to be the doctor, parent or loved one of a child battling an illness, it's even tougher to be that child.
When you give a monthly gift, you're choosing to stand alongside us to show every kid who needs our help that you'll never stop caring. By providing ongoing support that the hospital can count on, you're ensuring that kids will receive the world-class care they need now—while funding the groundbreaking research and technologies needed to sustain our non-stop work to conquer childhood illnesses.
How it works
Each month, we'll withdraw your donation directly from your bank account or credit card and put it straight to work.
In February, we'll send you a tax receipt for the total amount of your annual donations.
You can change or cancel your support at any time—just contact us.
Donors who give monthly will receive a welcome package and a subscription of our magazine, SHINE.
Donate by credit card online now

One
BC Children's is the only hospital in the province devoted exclusively to children

99,000+
kids visited the hospital for specialized pediatric services last year

1,000+
researchers on our campus work tirelessly to discover new treatments
Overcoming remarkable odds
"Blayke may never be able to conquer Turner syndrome fully, but she fights every day to make sure it doesn't stop her from being her." — Cassandra, Blayke's mom
Blayke's story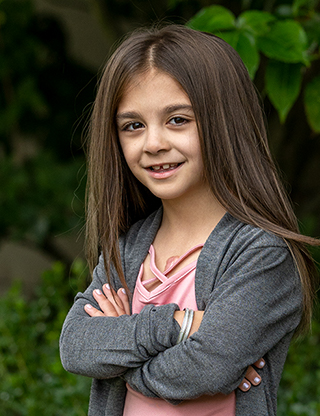 Our priorities
More than a million kids count on BC Children's Hospital. We're on a quest to transform health care for all of them.
Learn more
Your impact
Donors like you are the reason we can aim higher for our kids. Discover the successes that you've made possible.
Learn more