The year you made possible
Progress Report 2021/22
You made advances in child health a reality
Amidst challenges this past year that have affected all of us, children across the province continue to battle devastating illnesses. But this is not a reality we have to accept. What if childhood illness didn't exist? What if we could create a brighter future for children and their families?
We're on a quest to conquer childhood illness, and your generosity fuels that commitment. Your steadfast dedication to this quest has unleashed the ability of world-leading experts to make ground-breaking clinical and research advances that are transforming care for kids and youth, here and across the globe.
All figures and content in this report refer to the previous fiscal year from April 1, 2021-March 31, 2022 unless otherwise indicated.
You've equipped BC Children's with the resources to provide the best care imaginable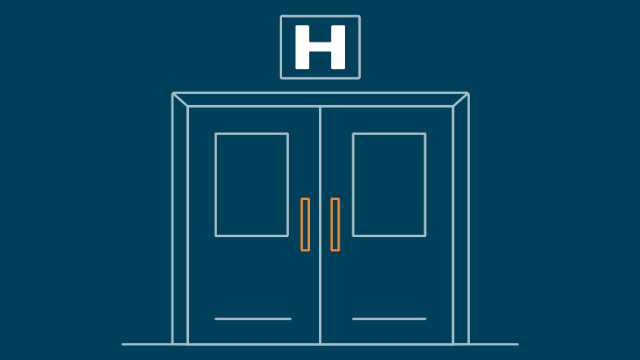 $88 million

granted to BC Children's Hospital

1,000+

pieces of new equipment came through the hospital's doors
You've amplified BC Children's reach to all corners of the province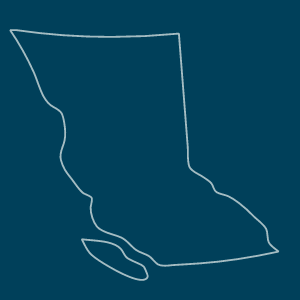 138,000+

children received care last year

49,000+

medical appointments were provided virtually to deliver care closer to home

20+

communities in BC and Yukon are home to BC Children's subspecialty outreach clinics
You're enabling world-class innovations that are transforming the future of pediatric medicine
1st

roboticized stem cell culturing system in the world—which could help lead to faster cures and treatments for cardiac diseases, diabetes and more

92

activities to improve health behaviours on the new version of the Live 5-2-1-0 app, which launched in late January
How you're making a difference
Your collective impact has helped change the lives of children and their families in BC and beyond—in ways as unique as each of you.
This past year:
97,000+

donors joined our quest to conquer childhood illness

21,000+

monthly donors provided ongoing support

5,700+

people across BC participated in one of our 10+ events
You've supported BC Children's in many ways
It takes all of us to make a difference in the lives of children and families across BC. Here are a few stories of donors who are doing just that.
A beacon of kindness and hope

For more than three decades Marjorie Anne Sauder was a force for change, supporting the care of kids in BC.

A new frontier in modern medicine

Mining for Miracles' generous support has led to innovations that are pushing the boundaries of pediatric medicine.

A family's crusade for child health

A passionate commitment
to giving hope to children runs throughout this entire family.

The power of philanthropy

As one of the first fundraisers for BC Children's Hospital Foundation, Maire Watson (Shaw) has seen first-hand the power of giving.

Going the distance for child cancers

A survivor of childhood cancer, Jayden Lee accomplished an incredible feat spanning over 100 km to raise support for BC Children's.

One journey ends and another begins

Evelyn Ko was inspired to become a monthly donor after her son was treated for leukemia, starting at the age of seven.
Key areas of impact
Our donor community has generously supported countless areas across BC Children's Hospital. We're shining a spotlight on six areas of care where donors are making life-altering progress possible and bringing the vision of our world-leading clinicians and researchers to life.
$1 = $5

BC Children's researchers turn every $1 received from the Foundation to approximately $5 of child health research funded by external grants.

1,200+

researchers are affiliated with BC Children's Hospital Research Institute

80+

studies on COVID-19 are being led by our world-renowned researchers
The future hope for pediatric medicine lies in research
With your help, we are advancing the frontiers of scientific knowledge that will transform health care tomorrow, driving us towards cures, life-saving treatments and advances in clinical care that will change the trajectory of the lives of children in BC and beyond.
~130

children in BC are diagnosed with
cancer each year

1 in 5

of them don't survive long-term

Twenty per cent of the children diagnosed with cancer don't make it—a reality today that we simply cannot accept.

With you by their side, world-renowned experts at BC Children's are making life-changing progress. They're advancing ground-breaking research that will uncover safer and more effective personalized therapies, built for each patient's genetic profile.
Every

3-4 days

a child is diagnosed with diabetes—a serious, life-long condition that currently has no cure

2,500

BC children and youth are currently living with diabetes and that number is rising

For kids with diabetes, their illness can feel like a life sentence.

Without proper support, these children can face serious health issues, and their families often suffer from exhaustion, isolation and burnout.

Your support has unleashed the Diabetes Transformation Project to expand care across BC through a virtual and interactive education platform, peer support initiatives for patients and caregivers, and more.
95,000+

children and youth in BC are living with a mental health condition—that's equivalent to almost 250 schools filled with kids

~40%

of these kids get the help they need

The number of children and youth with mental health concerns was already staggering before the pandemic, and is steadily increasing. The disruptions caused by COVID-19 increased their fear, stress and anxiety, transforming this rising tide into a tidal wave—leading to a "shadow pandemic."
1 in every 100

children born in BC has a congenital heart defect

10%

of children with certain heart rhythm disorders are at risk of sudden and unexpected cardiac arrest

While the vast majority of kids with heart conditions survive, many of them face serious health complications for the rest of their lives. Others won't even know they have heart disease until the day tragedy strikes without warning.

With your help, cardiac experts at BC Children's Hospital are pursuing breakthroughs in research and clinical care to provide the best possible care and health outcomes to children with heart disease, and to stop unexpected cardiac arrest before it strikes.
37,000+ times

the number of connections that Child and Youth Therapeutic Services teams made with kids and families last year to help them cope with difficult experiences through play, art, music, animals and laughter

Children are not just small adults—they are growing and changing rapidly, and have unique physical, emotional and psychological needs.

Since children are so dependent on their families for care, the programs and environment at BC Children's Hospital are thoughtfully designed with patients' families in mind.

It is this family-centric support that enables children and their families to receive the best possible care that will result in the best possible outcomes—which can affect the trajectories of their lives. And your support is making this possible.
We're just getting started
Thanks to your support, life-changing progress has been made this past year. But we know that our goal to conquer childhood illness is ambitious and long-term, and that it will take all of us to reach it.
That's why we need your continued support in our relentless pursuit of our vision to transform children's health care.
Hear more from our President & CEO Malcolm Berry and Board chair Darrell Jones in their message below.
Our financials
When it comes to the health of children, our work is not done. The size of the battles still left to fight requires funding of equal measure. That's why we are so grateful for your commitment to our quest to conquer childhood illness—because the progress that's being made is only possible through the collective power of your generosity.
Thank you for building
a brighter future for our children
In a year filled with disruptions and uncertainties, there was one certainty we knew we could depend on: your dedicated support of BC's kids
Thanks to you, researchers are able to conduct ground-breaking studies and develop treatments that will not only improve the lives of kids in BC, but also children across the globe.

Medical experts are tackling childhood cancers, diabetes, mental health and cardiology, among many others challenges—and making real, life-changing progress.

Alongside the medical professionals, many other teams at the hospital are working hard to help children and their families cope with traumatic experiences and transform the hospital experience so kids can still be kids.

On behalf of the patients, families and staff at BC Children's, thank you for your support and generosity. All of this progress would not have been possible without you.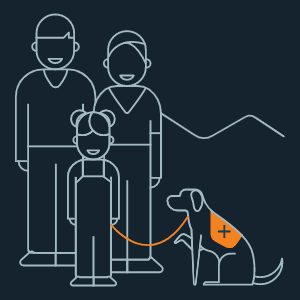 Help us continue our quest to conquer childhood illness