Thank you for being part of the Jean Up movement
This May, we set out on a mission to make jeans a symbol of something way bigger—helping kids get out of their hospital gowns and back into their jeans. From the bottom of our hearts, we want to thank you for being part of the Jean Up movement.
Today, thousands of kids in our province are battling illnesses that disrupt their childhood. You're helping to change that by translating research into new treatments and cures, equipping the hospital with innovative technologies, and more. Your organization & school's fundraising efforts are the reason we will conquer childhood illnesses, one step at a time.
With the generous support of our Jean Up community, and continued support of our friends at Odlum Brown Limited who stepped up and matched the first $30,000 in school donations we're excited to be at a total of $300,000 and counting!
Your impact in action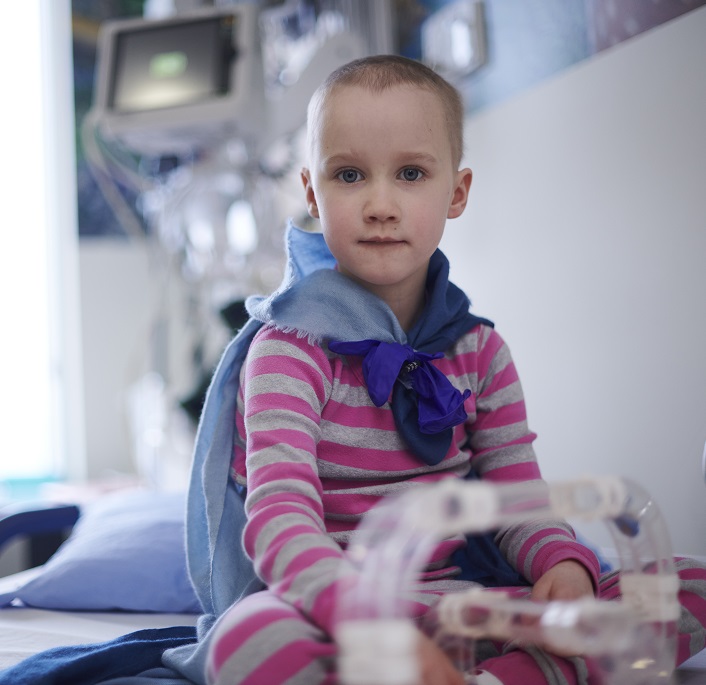 Vanessa had already suspected the truth, even before she received the phone call from a doctor about her daughter: "We believe Maeli has leukemia."
In July 2019 Vanessa's family was moving back to Vancouver after living abroad for 8 years. The month before they left, Vanessa's daughter Maeli kept falling sick with small illnesses like unexplained fevers.
A few days after returning home, mysterious bruises started showing up on Maeli's legs, and when she tripped and scraped her knee, the wound wouldn't stop bleeding. The local medical clinic ordered blood work for Maeli, and soon after they received the fateful call that confirmed Maeli's leukemia diagnosis. Immediately, the family headed off to BC Children's Hospital.
Maeli received treatment over the next two years and during this time Maeli's school, Lions Bay Community School, pulled together to show their support for Maeli.
Sparked by the efforts of vice principal Natalie Mendes, the school created a "Daily Mile for Maeli" fundraising page as part of the Jean Up campaign which raised thousands of dollars in honour of their classmate. Natalie shared Maeli's story with the kids at the school and helped them understand how important BC Children's is in supporting kids with serious illnesses.
Today Maeli is a spunky, high-energy seven-year-old who's developed an intense appreciation for everything life has to offer. "There are a lot of good people in the world who want to help," Vanessa said. "It's situations like this that bring the community closer, and you realize how important friends and family are."
This May, help kids get out of their hospital gowns and back into their jeans.