This May, help BC's kids get back into their jeans
This May, we set out on a mission to make jeans a symbol of something much bigger—helping kids get out of their hospital gowns and back into their jeans.
Why? Because each year, tens of thousands of kids will visit BC Children's, many of them suffering from devastating diseases and chronic conditions. As the only children's hospital in the province, they count on BC Children's for specialized care they often can't receive anywhere else. To get involved, you can either donation online or choose to fundraise on behalf of BC Children's Hospital. Then pick a day, week or even the entire month of May to proudly wear your favourite denim and show your Jean Up spirit in support of kids at BC Children's Hospital.
By coming together, we can help conquer the serious and life-long illnesses that affect our province's kids.
It's easy to get involved with Jean Up. Sign up by April 15, 2022 to get your promo kit for May below:
And start your fundraising today!
Your impact in action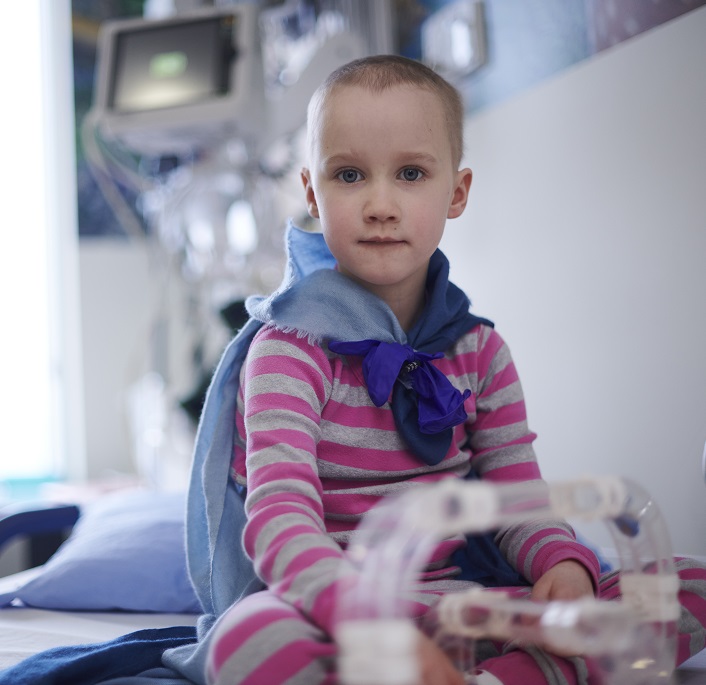 Vanessa had already suspected the truth, even before she received the phone call from a doctor about her daughter: "We believe Maeli has leukemia."
In July 2019 Vanessa's family was moving back to Vancouver after living abroad for 8 years. The month before they left, Vanessa's daughter Maeli kept falling sick with small illnesses like unexplained fevers.
A few days after returning home, mysterious bruises started showing up on Maeli's legs, and when she tripped and scraped her knee, the wound wouldn't stop bleeding. The local medical clinic ordered blood work for Maeli, and soon after they received the fateful call that confirmed Maeli's leukemia diagnosis. Immediately, the family headed off to BC Children's Hospital.
Maeli received treatment over the next two years and during this time Maeli's school, Lions Bay Community School, pulled together to show their support for Maeli.
Sparked by the efforts of vice principal Natalie Mendes, the school created a "Daily Mile for Maeli" fundraising page as part of the Jean Up campaign which raised thousands of dollars in honour of their classmate. Natalie shared Maeli's story with the kids at the school and helped them understand how important BC Children's is in supporting kids with serious illnesses.
Today Maeli is a spunky, high-energy seven-year-old who's developed an intense appreciation for everything life has to offer. "There are a lot of good people in the world who want to help," Vanessa said. "It's situations like this that bring the community closer, and you realize how important friends and family are."
This May, help kids get out of their hospital gowns and back into their jeans.
Engage your employees
Build a company-wide culture of generosity by engaging your employees in Jean Up.
Learn more
Odlum Brown School Match
During May, all donations made through your school's online fundraising page will be matched by Odlum Brown Limited.
Learn more