25th Annual For Children We Care Gala raises more than $6 million in support of BC Children's Hospital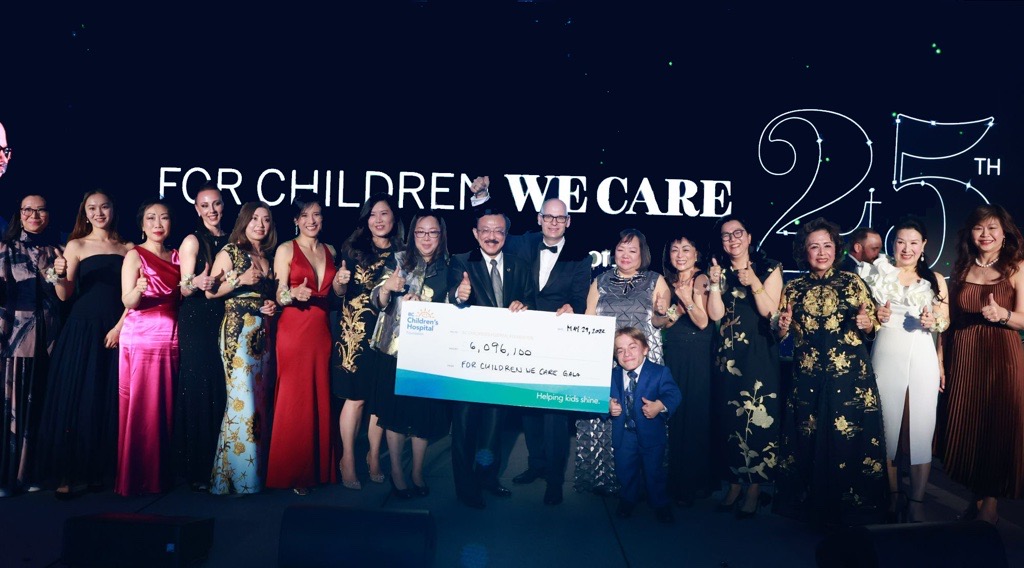 After 2+-year COVID-19 postponement, gala community comes together to build on 25-year legacy of championing child health to raise critical funds for world-renown orthopedics team.
VANCOUVER, B.C., May 30, 2022 – Last evening, following a two-plus year postponement, more than 615 community, business and philanthropic leaders came together at BC Children's Hospital Foundation's 25th Annual For Children We Care Gala, presented by Peterson. Together, they raised more than $6 million for the hospital's orthopedic department, a centre of excellence in BC and around the globe.
"The pandemic did not stop the orthopedics team at BC Children's from continuing worldwide efforts to pursue the best treatments for children in need, and neither did our community of supporters, who converted their creativity and commitment into action over the past two years," says Malcolm Berry, President & CEO of BC Children's Hospital Foundation. "I want to thank our entire gala community, and our ever-devoted gala committee led by co-chairs Jane Young and Susan Chow. It is with their vision and steadfast support that remarkable progress has been achieved over the past two years."
This year's milestone gala surpassed its $5 million goal to provide BC Children's orthopedic team the capabilities to expand and accelerate the clinical and research work they're doing into new areas so that they can change even more lives. The funding will build on existing efforts through a long-term clinical outcomes research program that will enable these experts to go beyond simply healing children in the moment, and evaluate the best therapies for the entire lifetime of the children they treat. Support will also provide critical specialized and surgical equipment.
This research will in turn help provide the best care today and in years to come, including treatments and surgical techniques for kids with traumatic injuries and serious and lifelong orthopedic conditions, such as cerebral palsy, scoliosis, and complex hip and limb conditions. As one of the busiest clinics in BC, receiving 14,000 patient visits and performing 1,200 surgeries a year, funding from tonight will enable this team to elevate the ground-breaking work they're already doing to new levels.
Against a star-studded backdrop, the event theme of constellations represented the collective power of the gala's community of supporters in making a difference in the lives of kids across the province and beyond. The black-tie event was emceed by Global BC's Paul Haysom and Phoenix TV's Lisa Wu. The event's entertainment was provided by The Tenors. And the pinnacle of the evening was returning auctioneer Fred Lee, who energized guests while inspiring them to open their hearts—and their wallets—during the live auction and the Gifts to Help Kids Shine segment.
To learn more about ways to support BC Children's Hospital Foundation, visit bcchf.ca.
About BC Children's Hospital Foundation
BC Children's Hospital is the only hospital in the province devoted exclusively to the care of children and youth. It's one of the few pediatric medical and teaching facilities in Canada with an acute care centre, research institute, mental health facility, and rehabilitation centre all in one place. BC Children's provides specialized care, innovative therapies and pediatric expertise for BC's kids, including the sickest and most seriously injured. At BC Children's Hospital Foundation, we raise funds to provide kids with excellence in healthcare by continuously driving advancements provincially and globally. The generosity of donors fuels our ability to conquer childhood diseases, prevent illness and injury, and prioritize the unique needs of kids in every aspect of their care. Follow us at @bcchf or visit bcchf.ca for more information.