Meet the Board
Our Board of Directors are community and corporate leaders who are passionate advocates for child health. Their time, influence and expertise compels us to innovate and ensure your donations have the greatest impact.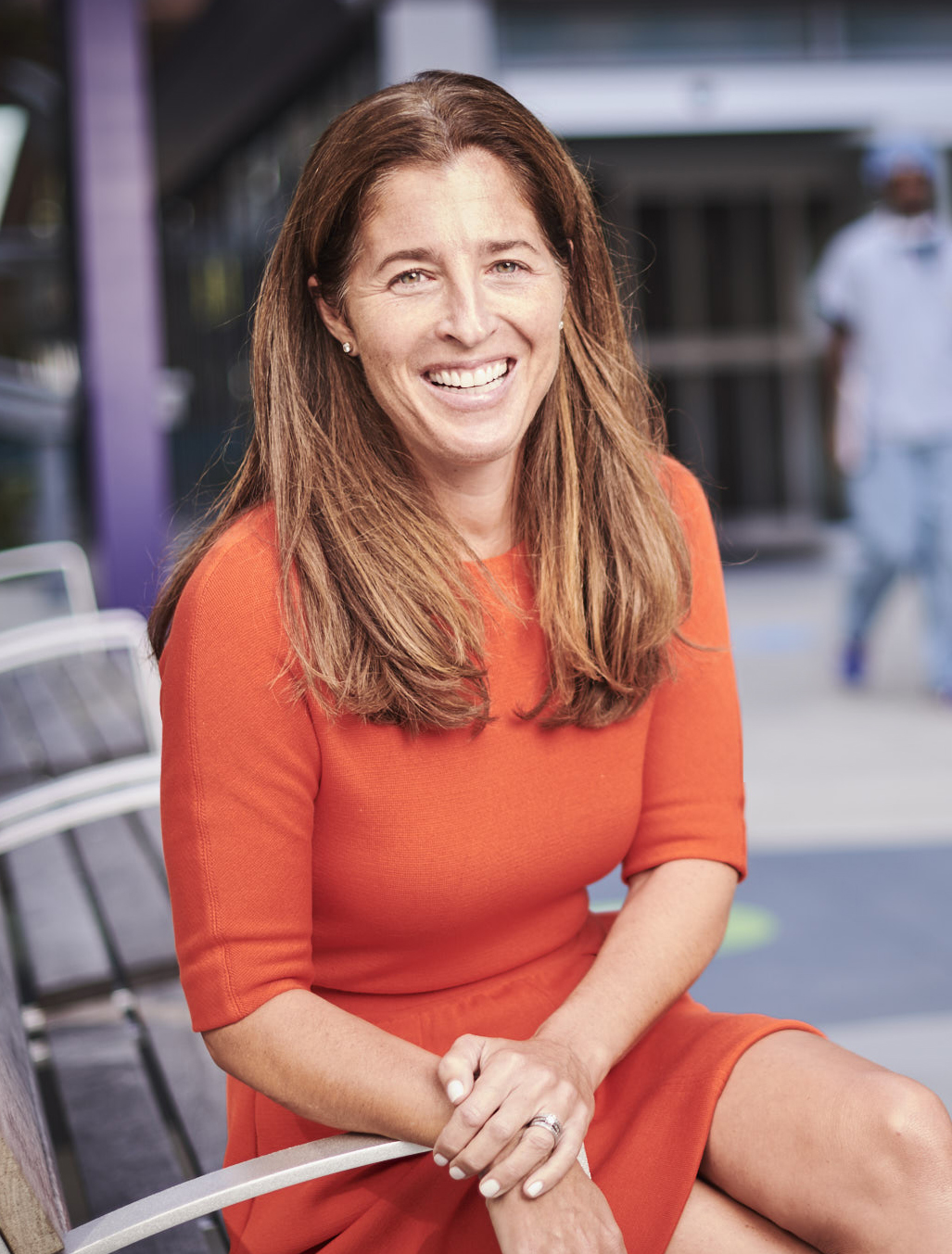 As a philanthropic leader who is deeply committed to advancing child health, Lisa is an influential and passionate advocate for BC Children's Hospital. She was a governor from 2007 – 2012 prior to joining the board of directors and has been instrumental in shaping the direction of the Foundation.
Lisa is an honorary member of the selection committee for the Hudson Scholars in Pediatric Medicine—a mentored career development program created by the inaugural Hudson Chair in Pediatric Medicine, for which she is the benefactor.
Lisa was a member of the Foundation's Campaign Leadership Cabinet, which spearheaded and led a $200-million campaign to build the Teck Acute Care Centre and establish Child Health BC.
Lisa was national committee regional co-chair for the Centre for Addiction and Mental Health's (CAMH's) 150 Leading Canadians for Mental Health initiative. She has volunteered with the Canadian Cancer Society, Camp Goodtimes, Science World and various organizations in which her children are involved.
Lisa has a BA in anthropology and international development from McGill University. She grew up in Toronto and has lived in Vancouver for over 20 years. Lisa and her husband, Mike, are the proud parents of four daughters.
"Ensuring children have the very best access to healthcare is essential to their future. It is our responsibility to invest, advocate and make sure children's voices are heard".
Appointed: 2012
Board Committee Involvement:
Chair: Governance & Leadership, Child Health Partnerships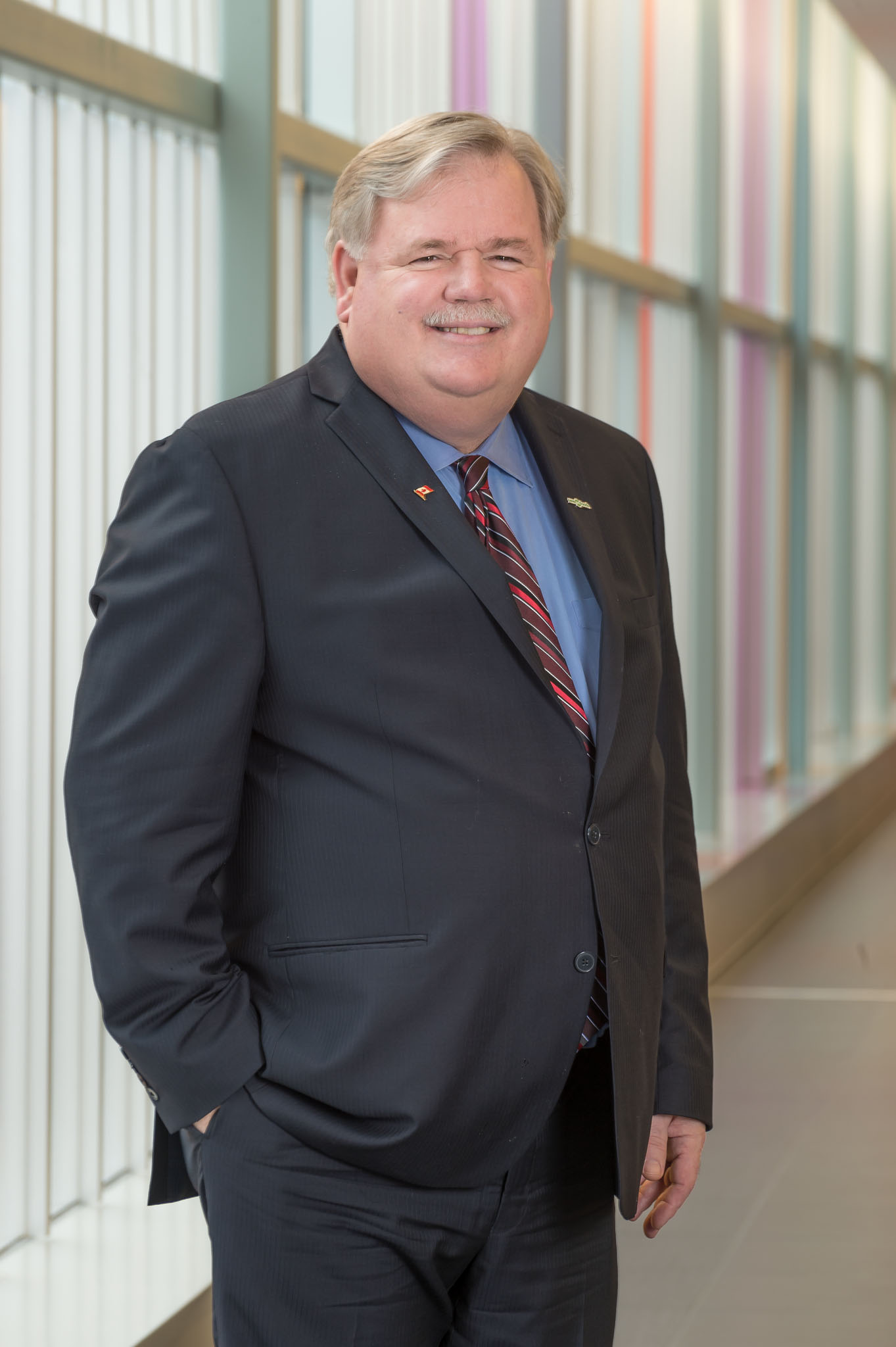 Darrell Jones, President, Save-On-Foods, embarked on his 40-plus-year career in the food business in Cranbrook, British Columbia as a retail grocery clerk. From there, Darrell joined teams in 23 different stores and communities as he moved progressively through a series of senior operating roles with Save-On-Foods.
For the past 19 years, Darrell has been a key member of the company's Senior Management Team, contributing to the strategic development of the company with his frankness, charisma and business savvy. In 2012, Darrell was promoted to company president. During his time at the helm of the company, Darrell has played a vital role in aligning his executive team on their shared goals, positioning the company as the leading grocery retailer in Western Canada on a path of rapid expansion. He is a recipient of the Golden Pencil Award – the highest distinction in the grocery industry – for his outstanding contributions to the grocery industry by the Food Industry Association of Canada in 2017.
Darrell channels his passion for the grocery industry into active participation on numerous industry boards and is a key advocate for the company and representative on both the national and international stages. In recognition of his commitment to community, Darrell was honored by Rotarians with a Paul Harris Fellow and in 2017 received an Honorary Doctor of Laws (Honoris Causa) from Kwantlen Polytechnic University.
Darrell has culled a wealth of experience over more than four decades with the company, and he enthusiastically leads an increasingly diverse team of more than 20,000 people known for innovation, customer service and industry leadership in more than 150 Western Canadian communities.
"Nothing is more important than the health and well-being of kids because children are our future. At Save-On-Foods, we are committed to giving back to the communities we serve and that means partnering with amazing organizations like BC Children's Hospital to give all children in B.C. and the Yukon opportunities to thrive, thanks to the best pediatric care available."
Appointed: 2016
Board Committee Involvement:
Member of: Governance and Leadership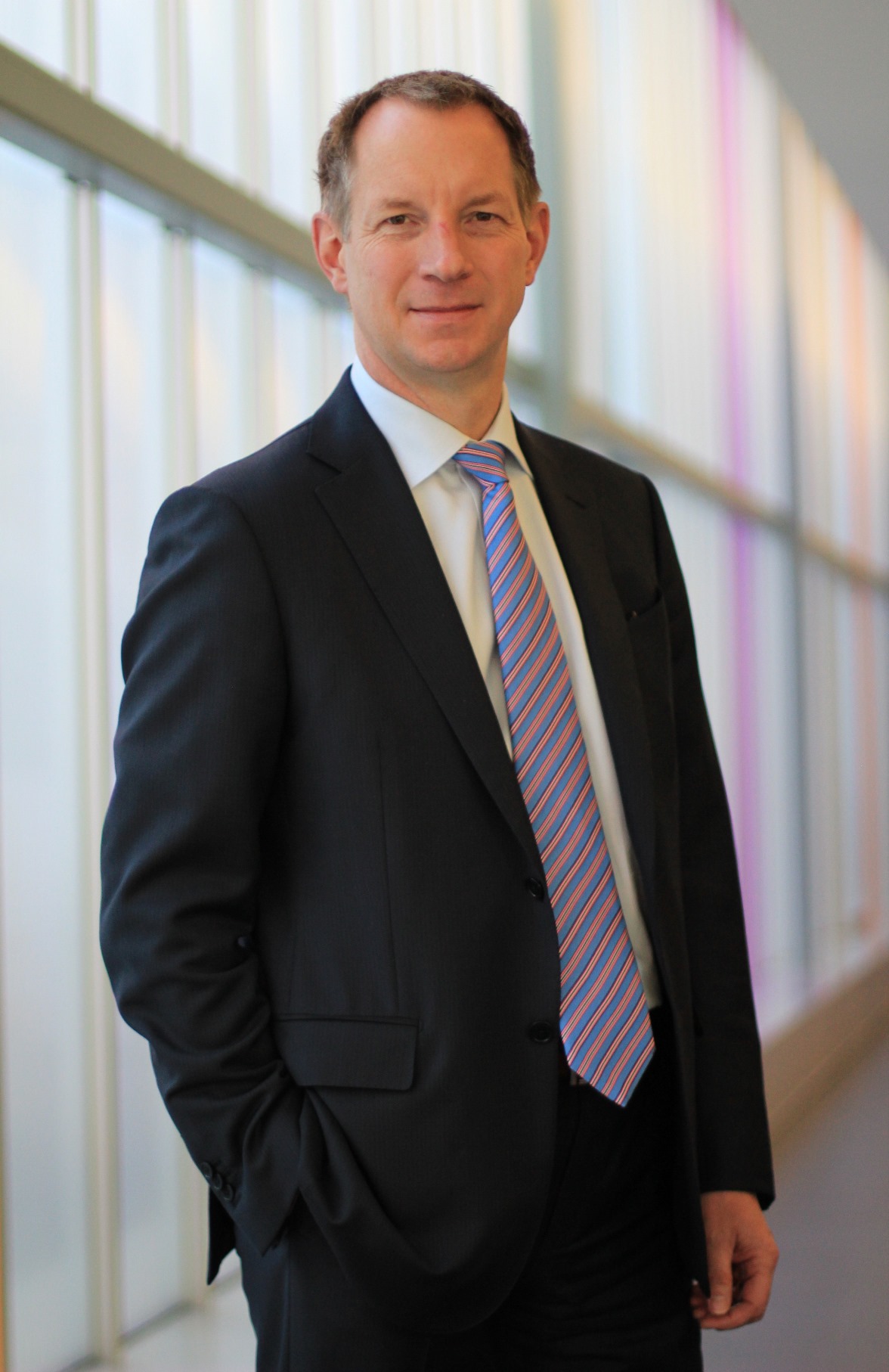 Mike is an audit partner within Deloitte's BC Audit Private practice. Having considerable expertise in a variety of industries including real estate, consumer business, tourism, Mike's practice also includes working with a number of not-for-profit clients located in the Greater Vancouver area. Before rejoining Deloitte in 2010, Mike was the Chief Financial Officer for GroupHEALTH Global Benefits Inc. and served as President and Chief Financial Officer for Maynards Industries Ltd.
Professionally and having two daughters, Mike is passionate about community and to ensuring children and their families continue to have access to quality health care. Prior to joining the Board, Mike served on the BC Children's Hospital Foundation finance committee and volunteered at RBC Race for the Kids, the Foundation's signature run and the largest family fun run in Vancouver. Mike has also helped coach one of his daughter's soccer team for the past three years.
Having grown up on Vancouver Island, Mike has lived in Vancouver since 1991, where he and his wife Jill Donaldson enjoy golfing, skiing and taking family vacations with their daughters.
Mike was inspired to join the BC Children's Hospital Foundation board as he wanted to give back in a meaningful way with an organization that is impactful to the community. As a director, Mike is able to do his part in supporting BC Children's Hospital Foundation vision of ensuring that children and families within British Columbia continue to receive exception medical care and family support.
Appointed: 2017
Board Committee Involvement:
Chair: Finance & Investment
Member of: Governance & Leadership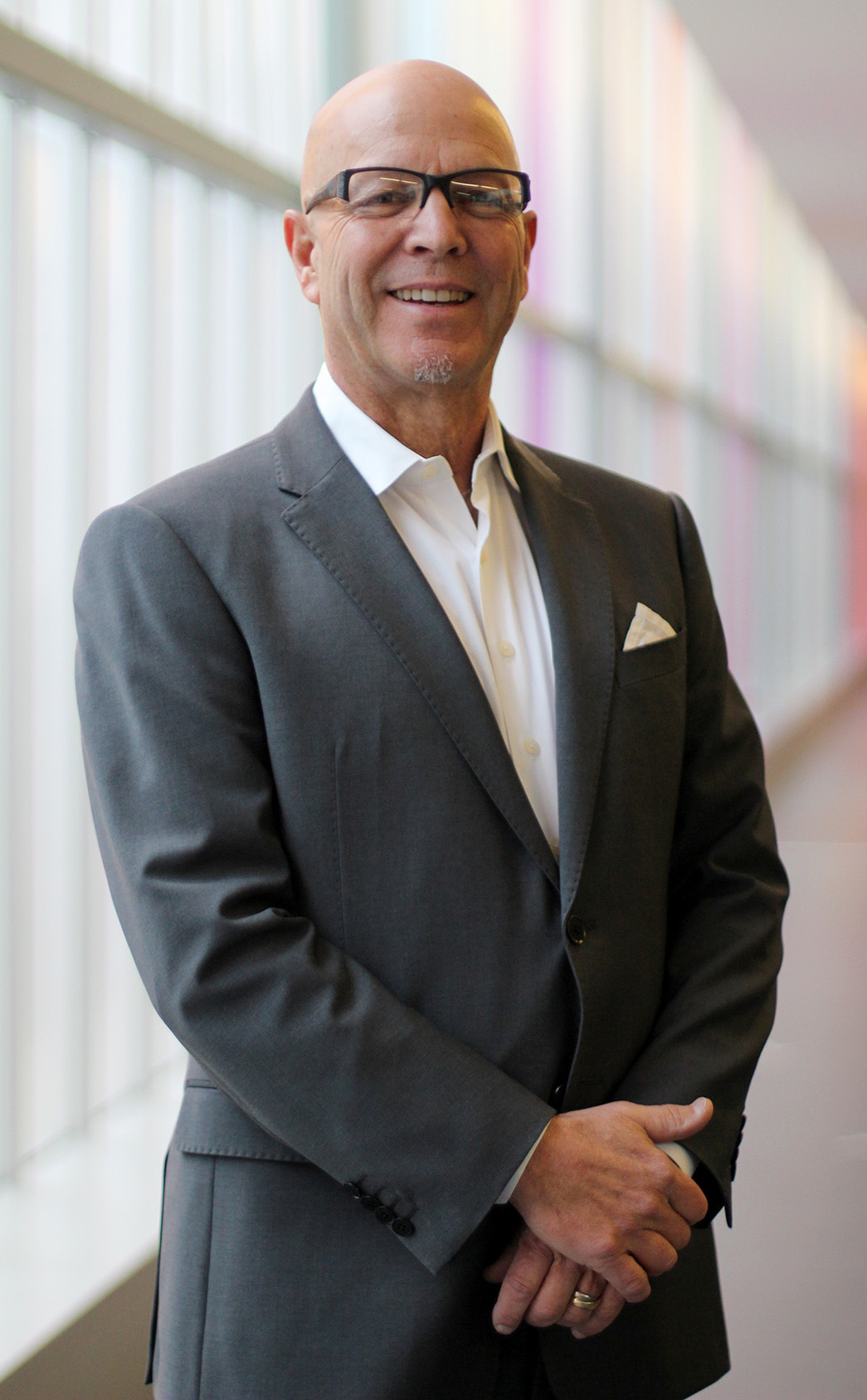 As Principal and Founder of Give Canada Fundraising Corporation and Spectrum Marketing Corporation, Dale Boniface has raised in excess of $750 million in new revenues for various public sector organizations.
Dale is recognized in Canada for his success in achieving multi-million dollar corporate partnerships, strategic alliances, and transformational leadership gifts that empower the work of diverse organizations, including not-for-profit educational and health organizations.
He is also passionate about giving back to the community, using his expertise as a senior volunteer to help prominent organizations like Cystic Fibrosis Canada and the Juvenile Diabetes Research Foundation with leadership gift generation.
A graduate of the University of Victoria, Dale began his career at Xerox, advancing from there to Director, Corporate Sponsorships for Canada's 1986 World Exposition in Vancouver, during which time he was part of a global corporate team that raised in excess of $178 million. From there, he went on to Coca-Cola, managing all aspects of the company's involvement in the 1988 Olympics.
Dale lives in Vancouver and he and his wife Pam have four adult daughters. In his free time, he enjoys travel, cycling, hiking, and is a passionate fly fisherman.
Dale is inspired by Eva Markvoort (1984 – 2010), a Cystic Fibrosis patient of at BC Children's Hospital. Eva was an extraordinary person and he believes we can all do our part to make a difference and leave a legacy. In Eva's words:
"A mark on the world, a difference, some proof that I had been here, something to say I mattered, that when my body left this world, my soul had made its imprint."
Appointed: 2018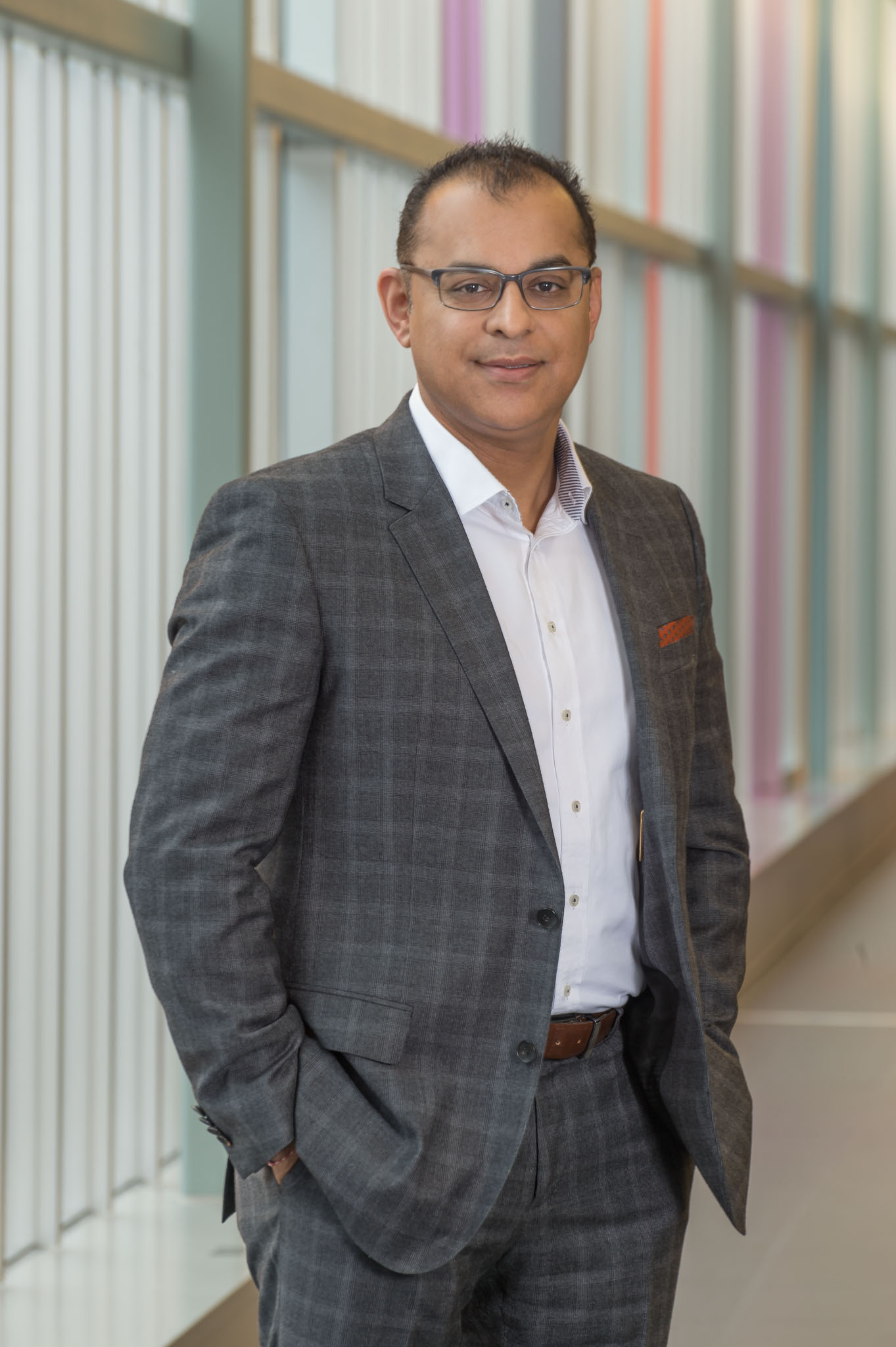 Robin Dhir is a seasoned sales, marketing and communications executive who has a passion for challenge and community service. He is president of Twin Brook Developments Ltd. which focuses on the development, construction and management of real estate. Simultaneously, Robin is a strategic advisor with Fasken. He was a governor from 2012 – 2015 prior to joining the Foundation's Board of Directors.
Robin plays an active role in Metro Vancouver's business community and South Asian Community. He is the founding chair of 'A Night of Miracles' gala benefitting BC Children's Hospital. Robin has been co-chair of the fundraising committee for Junior Achievement of BC, as well as founding cabinet member for the Business Laureates of BC Hall of Fame Cabinet. He is a director of the Greater Vancouver Board of Trade and the United Way of the Lower Mainland.
Robin was named as one of BC's 100 Most Influential Indo–Canadians by the Vancouver Sun. He was selected amongst an accomplished group of young professionals by Business in Vancouver as one of BC's Top 40 Under Forty.
Robin earned his BBA from Simon Fraser University. He enjoys spending time with his three children, wife and extended family. In his spare time, Robin coaches his son's soccer team and takes an active role in public affairs.
"What inspired me to get involved over a decade ago was to make sure World Class facilities and services are available for BC's children. I am the proud father of 3 healthy children and have seen the impact on families who have had to use the services at BCCH. I am comforted to know that their experience was a little bit easier as a result of the many financial donors and volunteers."
Appointed: 2015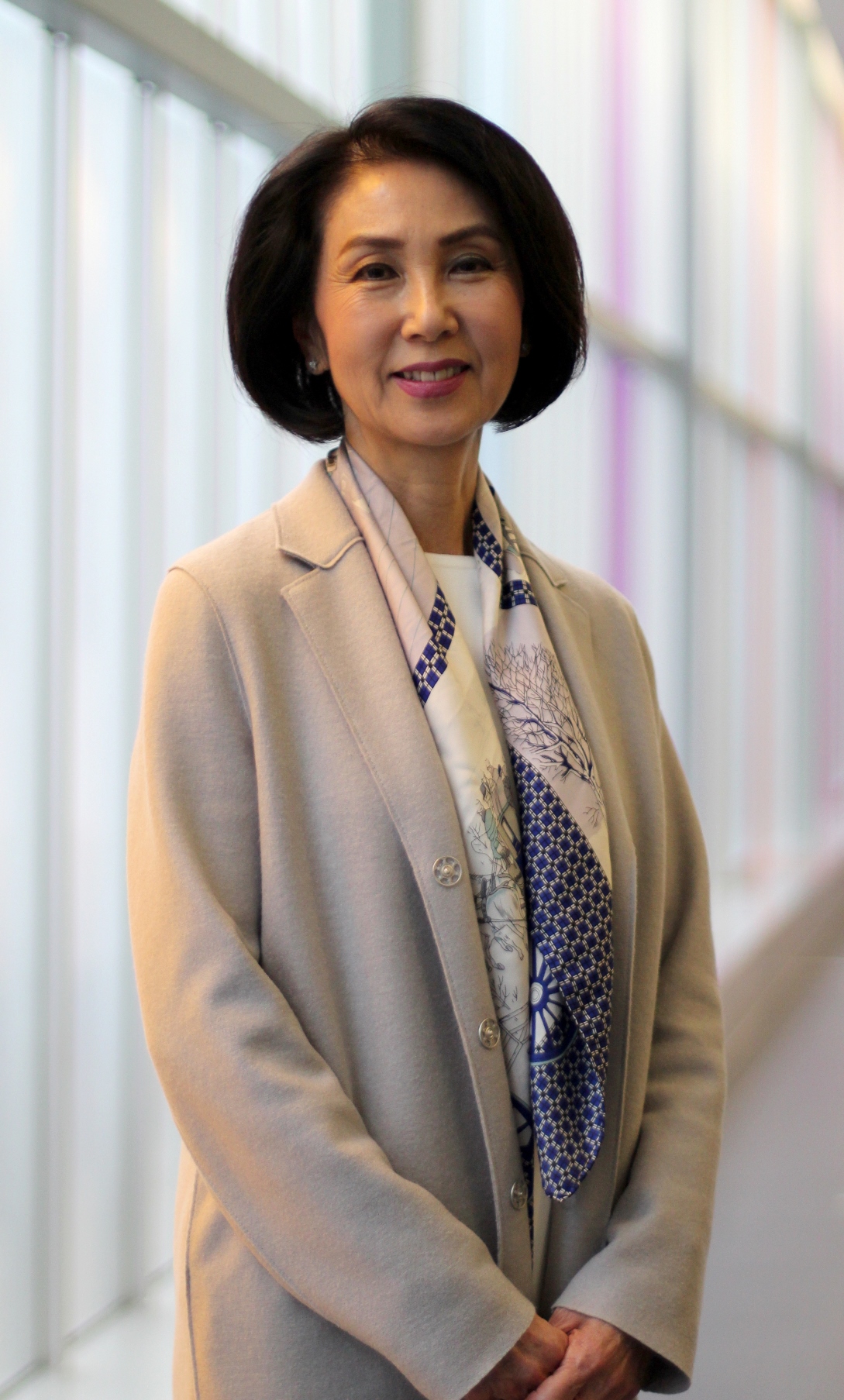 Julia Kim retired in 2017 from a highly successful career in investment counselling that spanned over 25 years. At the time of her retirement, she held the position of Vice President & Investment Counsellor at RBC Phillips, Hager & North Investment Counsel.
Julia joined Phillips, Hager & North Investment Management Ltd. in 1996 and became a partner in 1999. During the 21 years she worked with the firm, she provided investment counselling and individualized investment management services to countless private clients and not-for-profit clients. Prior to that, Julia worked as a private banker for RBC.
Julia graduated from the University of Calgary with a Bachelor of Commerce degree, and received her Chartered Financial Analyst (CFA) designation in 1997. She also recently completed a yearlong fellowship through Harvard University's Advanced Leadership Initiative, which helps leaders develop the skills to tackle new challenges in the social sector.
Julia was appointed to the Foundation's Finance & Investment Committee of the Board in September of 2018. She has also served as the chair of the board of governors of Simon Fraser University and on the boards of the Vancouver Opera, The Minerva Foundation, YWCA Vancouver and Family Services of Greater Vancouver.
Vancouver has been home for Julia and her husband Demas for the past 25 years, where they delight in spending time with their daughter and son, as well as extended family. They also love traveling the world and exploring places far and near.
"There is nothing more important than ensuring the safety and healthy development of our children. I believe passionately in the power of research to achieve this through innovation, leadership and collaboration. It is exciting to support this vision through the work being done at BC Children's Hospital Foundation."
Appointed: 2019
Board Committee Involvement:
Member of: Finance & Investment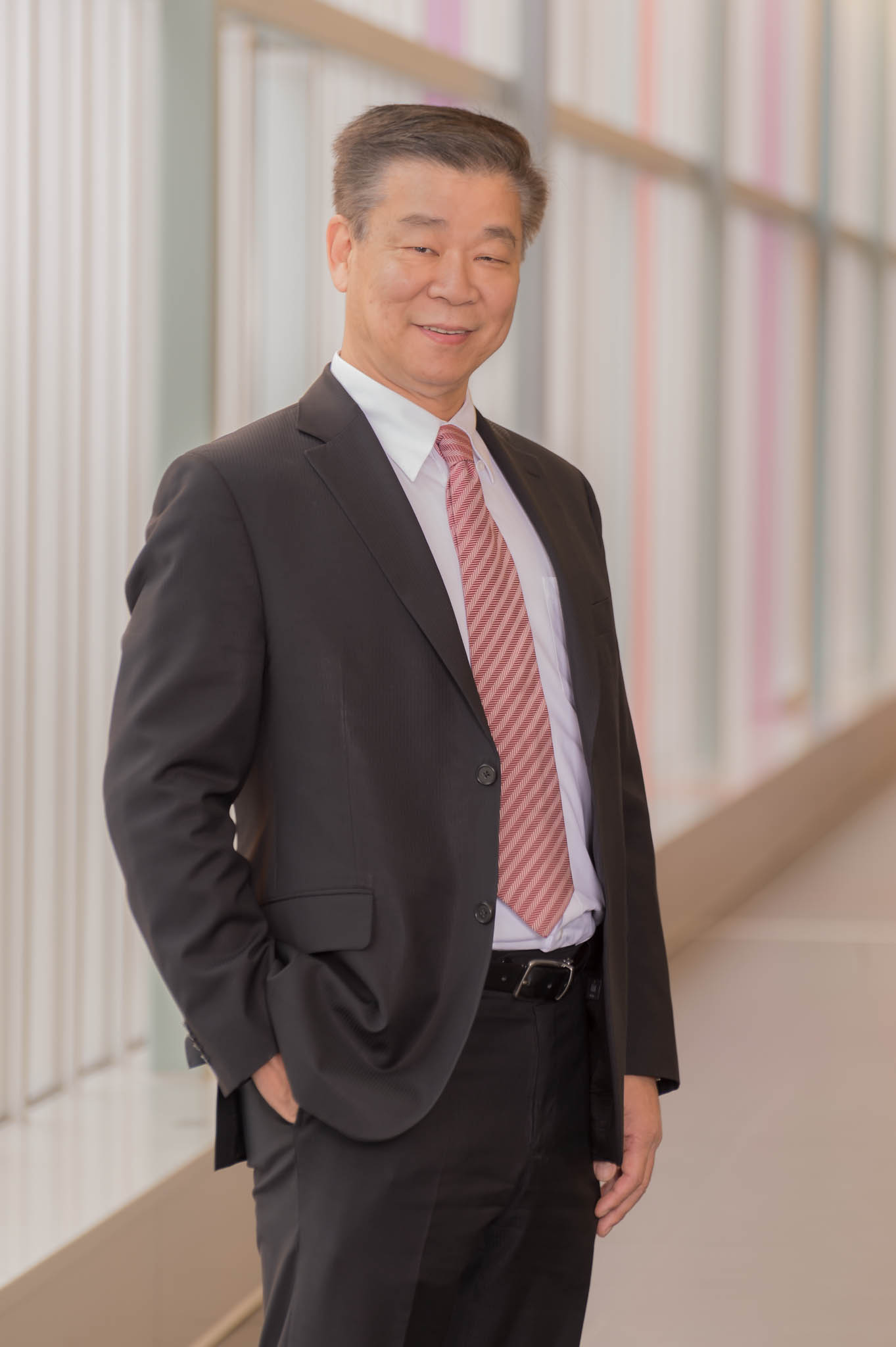 Raymond W.C. Li is a Senior Private Banker, International Private Banking in the Vancouver office of RBC Wealth Management. He is responsible for providing comprehensive financial planning and banking services for high-net-worth clients. He draws on RBC's global network of specialists as well as his own expertise in banking, lending and trust structures to meet the complex needs of clients primarily from China, Taiwan and Hong Kong.
Raymond began his financial services career in 1986 as the internal auditor of a large Canadian retailer. He joined RBC in Vancouver in 1991, serving as an Account Manager until 1995, when he was appointed Market Development Manager, Asian Banking. In 1997, he became a Branch Manager, and met or exceeded growth targets through 2005, when he moved into International Banking, concentrating on the non-resident Asian market. He was appointed to his current position in 2010.
Raymond holds a Bachelor of Sciences and Master of Arts degrees from the University of Toronto, and is also a designated Personal Financial Planner. Fluent in English, Mandarin and Cantonese, he is active in the Chinese community organizations in Vancouver, particularly BC Children's Hospital Foundation. 's hobbies including running, reading and classical music.
"I joined the Board because I was inspired by the patients' stories and the families I met over the years. I believe BC Children's Hospital is providing excellent care to patients."
Appointed: 2014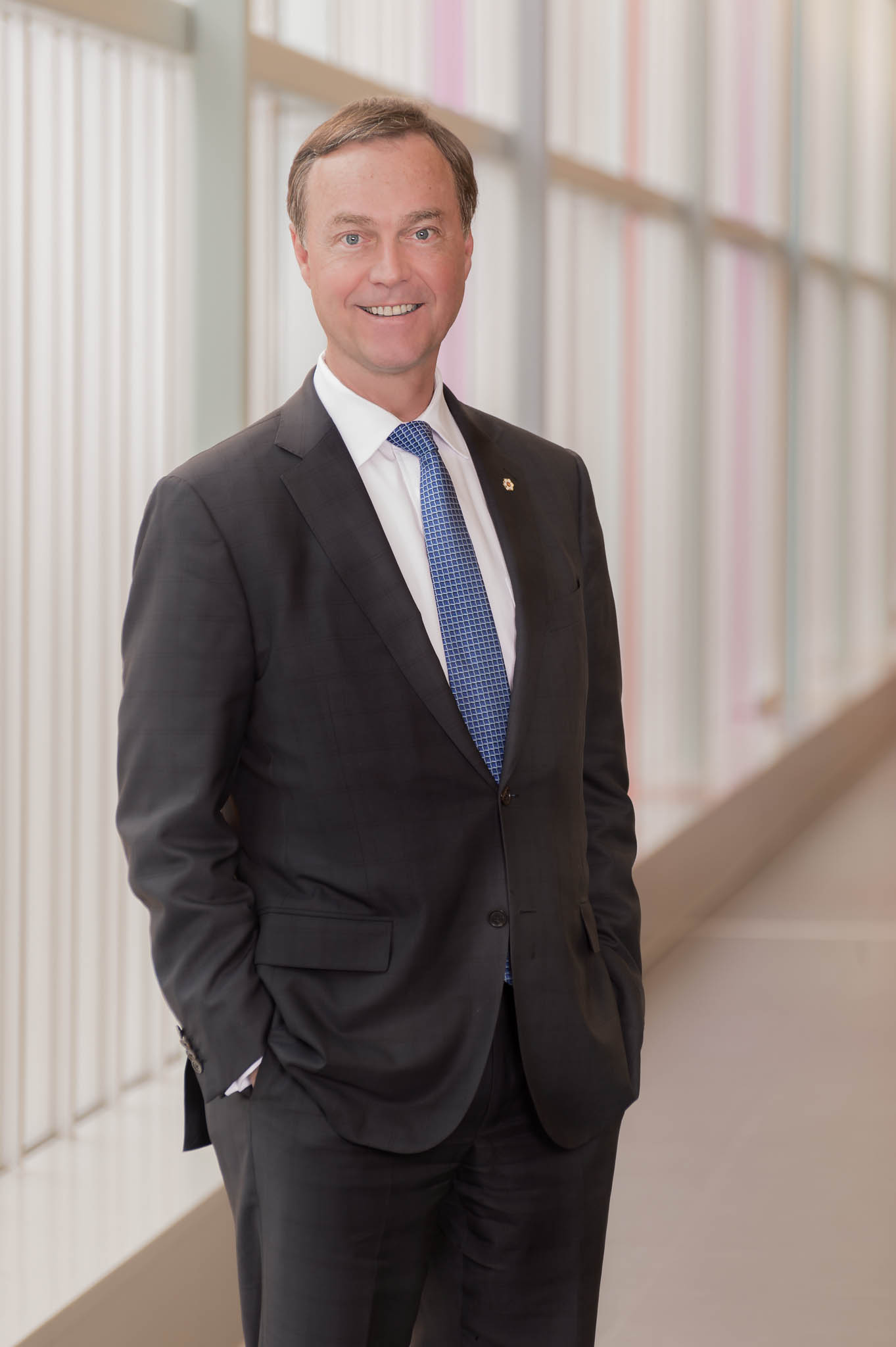 Don Lindsay is President and CEO of Teck Resources Limited. Prior to joining Teck, Don was President of CIBC World Markets and led the bank's Investment and Corporate Banking, and Asia Pacific divisions. He is a graduate of Queen's University with a Bachelor of Science (Hons.) in Mining Engineering and Harvard Business School with an MBA.
From 2006 to 2013, Don chaired BC Children's Hospital Foundation's $200-million capital campaign, the Campaign for BC Children, supporting the construction of the Teck Acute Care Centre and the delivery of care to children across the province through Child Health BC.
In 2002, he was awarded the Queen Elizabeth II Golden Jubilee medal and was honoured with the Diamond Jubilee medal again in 2013. He received the Kathleen Beaumont-Hill Award, presented to distinguished alumni, from Queen's University in 2012. A year after, he was awarded an Honorary Doctorate of Technology from the British Columbia Institute of Technology. In 2014, he received a British Columbia Community Achievement Award, the CIM Award and he was appointed to the Order of British Columbia. In 2018, he received an honorary Doctor of Laws degree from the University of Windsor.
Don has three daughters and enjoys time at Whistler in the winter and loves white water canoe trips in the summer.
"I will be forever proud of the tremendous hospital we now have as a result of the efforts and generosity of so many."
Appointed: 2014
Board Committee Involvement:
Member of: Governance & Leadership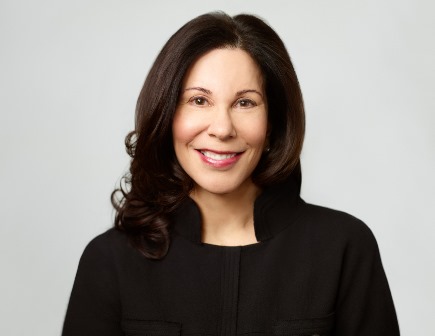 A highly respected leader in the mining industry, Catherine McLeod-Seltzer has over 25 years of experience in building successful mineral companies.
Catherine is currently the Chair of Kinross Gold Corporation, the third largest North American primary gold producer. In addition to this role, she is an active member of Kinross' Corporate Responsibility and Technical Committee and its Human Resources and Compensation Committee. Catherine is also a Founder and Chair of Bear Creek Mining Corporation and a Co-Founder and Director at Lucara Diamond Corp.
Catherine was given the "Award for Performance" in 1997 by the Association of Women in Finance; was named "Mining Man of the Year" by The Northern Miner in 1999; was named one of "Canada's Most Powerful Women" by the Financial Post in 2011; and appeared on The Women in Mining UK's list of "100 Global Inspirational Women in Mining" in both 2013 and 2016.
Catherine and her family are long-time supporters of BC Children's Hospital. In 1992, her father, Don McLeod, served as the Chair of Mining for Miracles, the BC mining community's fundraising campaign in support of the hospital. Inspired by his legacy, Catherine, her husband and two sons all fundraise on behalf of BC Children's.
"My family, over three generations, has always been passionate about the incredible difference that BC Children's Hospital makes in our community, and I look forward to continuing this legacy of ensuring that the children and families of our province receive world-class care."
Appointed: June 18, 2020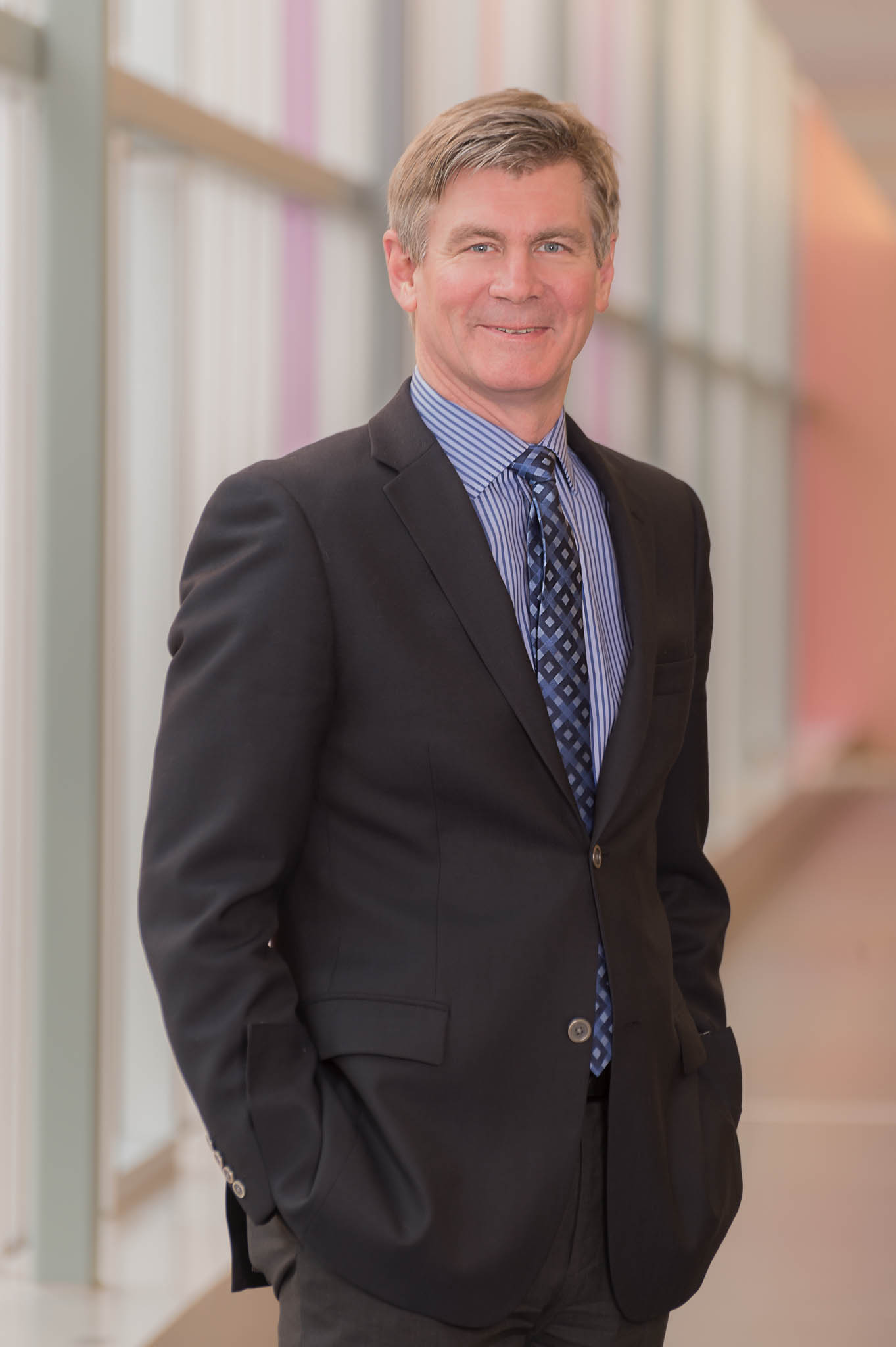 Dr. Erik Skarsgard is the Chief of Surgery at BC Children's Hospital and professor of surgery at the University of British Columbia. He is a graduate of the UBC medical school and received training in pediatric surgery at Toronto's Hospital for Sick Children, followed by specialized training in fetal surgery at the University of California San Francisco. After seven years on the surgical faculty at Stanford University and Lucile Packard Children's Hospital in Palo Alto, California, Dr. Skarsgard joined BC Children's Hospital in 2001 and was appointed Chief of Surgery in 2012.
Dr. Skarsgard is co-chair of the Centre for Surgical Research at UBC, and Chair of the Scientific Advisory Board for the Institute of Human Development, Child and Youth Health, Canadian Institutes of Health Research. He is Past President of the Canadian Association of Pediatric Surgeons, and serves on the Advisory Council for Pediatric Surgery, to the American College of Surgeons. He has previously served as physician chair for BC Children's Hospital Miracle Weekend Executive Committee.
Dr. Skarsgard and his wife Heather have two twin daughters. In his free time, he enjoys traveling to new places, road biking and gardening.
"I am inspired by the resilience of the kids and families I am privileged to meet in my day-to-day work as a children's surgeon. No matter what adversity they face, the indomitable spirit of a child is always a source of wonderment and inspiration for me."
Appointed: 2012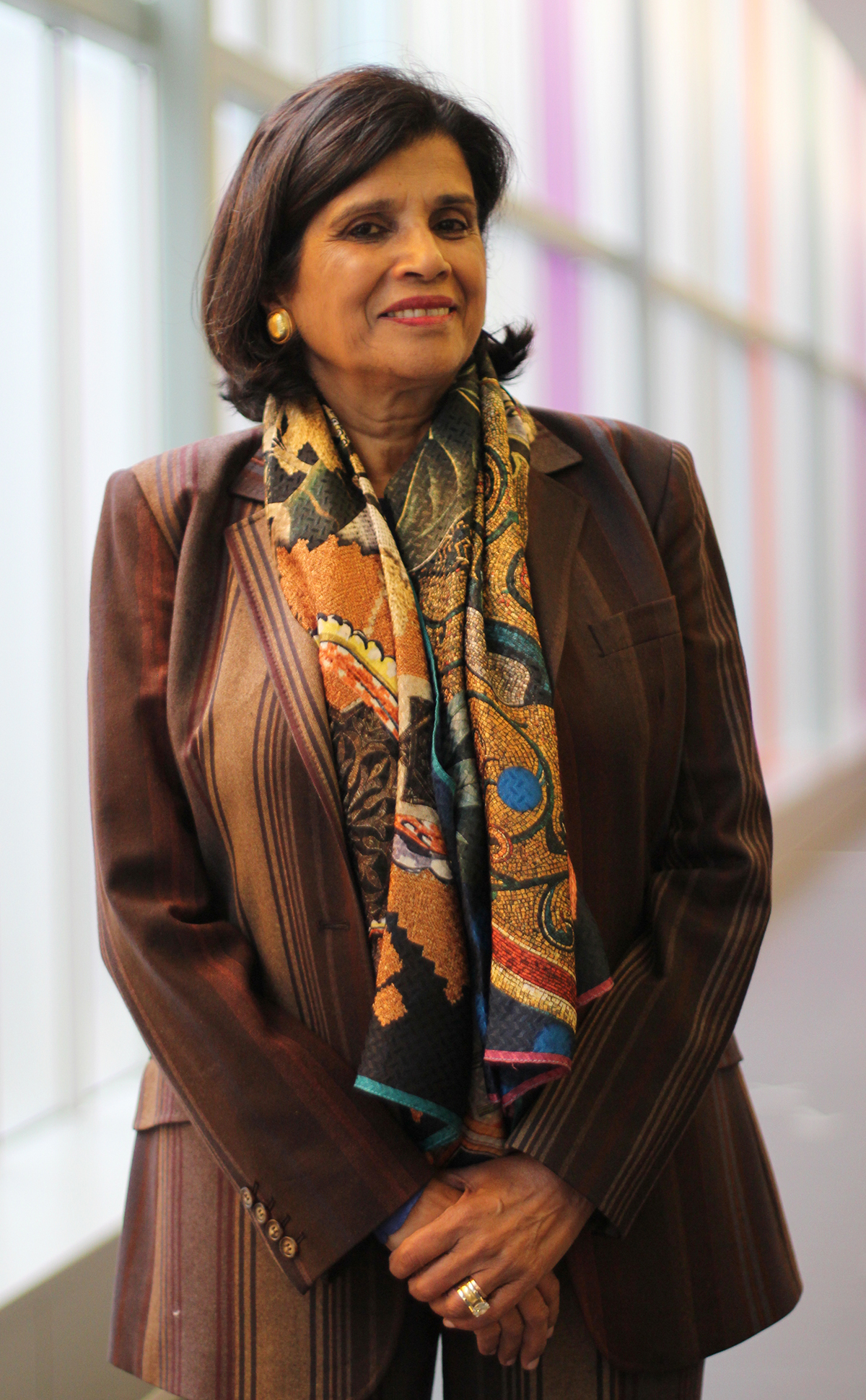 Ratana Stephens is known as the "heart and soul" of Nature's Path Foods, a company she founded with her husband more than 30 years ago. As Co-CEO and Co-Founder, she is proud to have seen Nature's Path grow to become North America's largest independent certified organic breakfast and snack food company, while it remains firmly rooted in its mission of leaving the earth better than it was found.
Ratana is committed to opportunities that meet the needs of people and the planet, and hopes to inspire future leaders to be socially conscious and powered by values. Dedicated to serving as a role model for entrepreneurial women, Ratana has been named one of Canada's top ten female entrepreneurs and one of B.C.'s most influential women, earning numerous awards from prominent business and Indo-Canadian publications.
Her passion for the community has led her to serve on multiple boards, including the board of directors for the United Way BC Lower Mainland and the Royal BC Museum; the Advisory Council for the UBC Gender and Diversity in Leadership Initiative, the Canadian Cancer Society, and the Advisory Council for BC Children's Hospital Foundation's annual A Night of Miracles South Asian gala.
Ratana and her husband Arran are parents of three daughters and a son, who are passionately involved in various aspects of Nature's Path, and are proud grandparents to seven grandchildren.
"I'm honored to serve on the BC Children's Hospital Board to help make a difference in the lives and wellbeing of children. As a mother and grandmother, I know that children – all children – are our future, our hope, and it's our passionate duty to provide them the best health care on the planet."
Appointed: 2018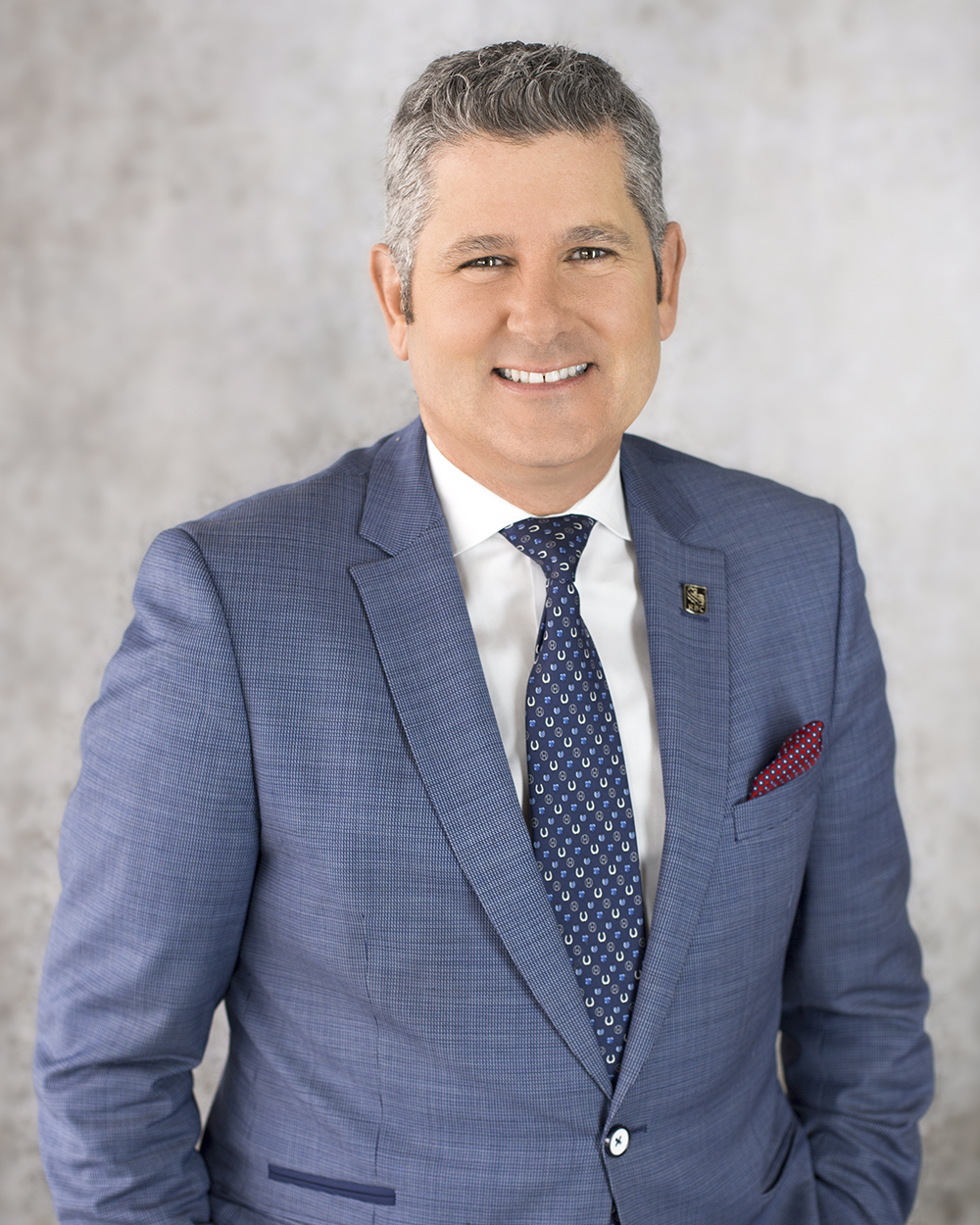 As Regional President, British Columbia, RBC Royal Bank, Martin Thibodeau leads a team of 4,000 employees in BC dedicated to providing financial advice and services to more than 1.5 million personal, small business and commercial clients. During his 30 years with RBC, he has held a number of senior management positions that has taken him all across Canada, including Quebec, New Brunswick and P.E.I., Manitoba, Saskatchewan and Ontario.
An energetic, inspiring and authentic leader, Martin's commitment to his community fuels his dedication to supporting a number of organizations. Martin is a Governor of the BC Business Council and is Chairman of the Board of Directors of the Cancer Research Society. He heads the Centraide/United Way campaign for financial institutions, and is outgoing Chair of the Board of Trustees of the Montreal Museum of Fine Arts Foundation.
Martin has received several distinctions and recognition from his peers, including the Alter-Ego Award presented by the Association des femmes en finance du Québec.
A graduate of Université du Québec à Trois-Rivières, Martin holds an MBA from the School of Management Science at the Université du Québec à Montréal (UQAM). During his free time, he enjoys golfing and skiing with his wife, Caroline, with whom he has three children.
"The stories RBC employees and clients share with me about their children or families who have been helped by BC Children's Hospital, inspired me to join the board of directors. I want to ensure BC Children's Hospital has the resources and support to continue to be the best place for children and youth in need of world-class treatment and care."
Appointed: 2018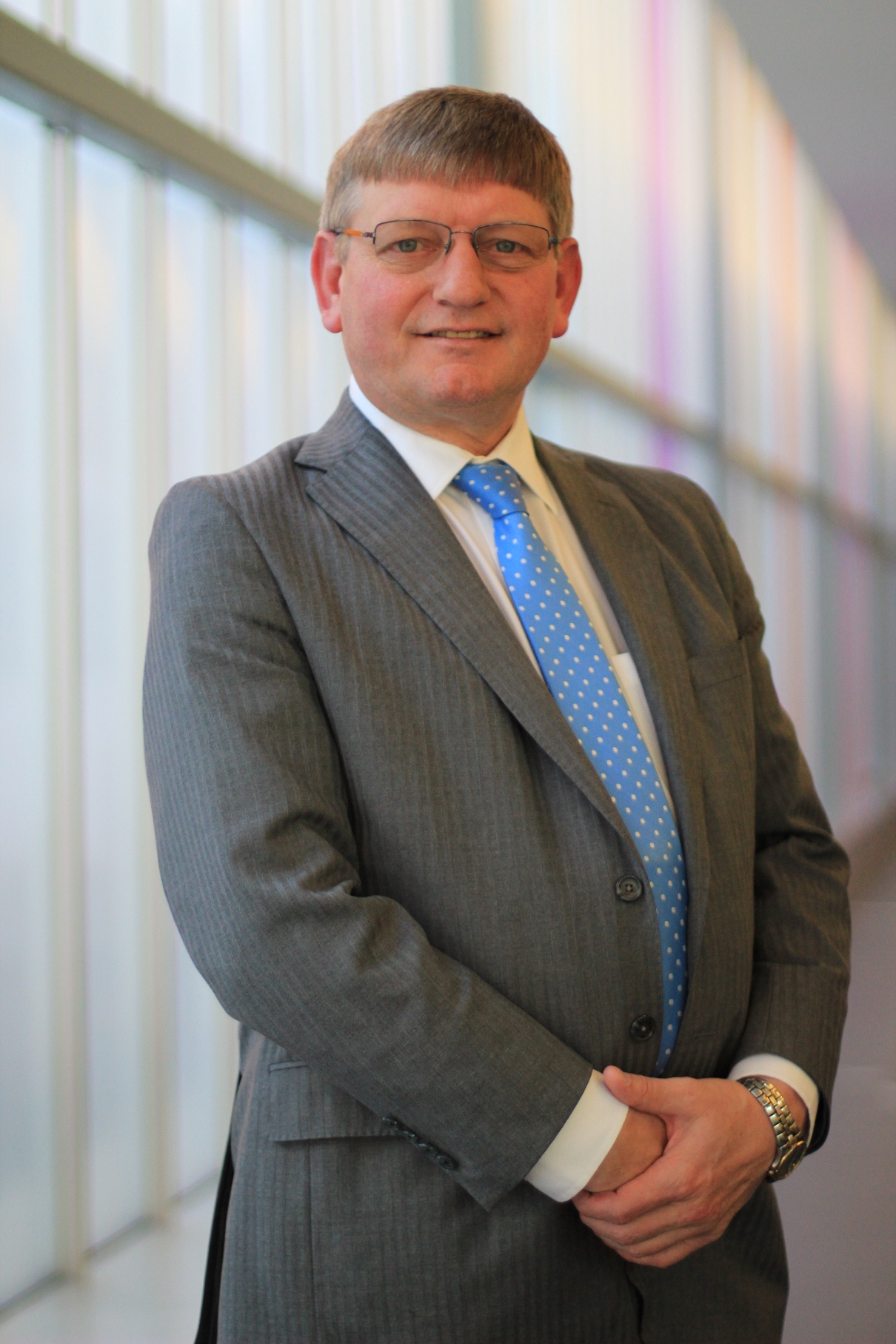 Will has worked with leading international law firm Fasken Martineau his entire career, serving as the Managing Partner, BC Region, for the past 12 years. He acts as counsel in a variety of industries, and has appeared in the Provincial Court, Supreme Court and Court of Appeal of BC as well as in The Supreme Court of Canada.
Having advised a variety of community and professional services groups over the course of his career, including the BC Children's Hospital Foundation's A Night of Miracles, Will is currently active on the boards of Southpointe Academy, Law Courts Inn Society, Business Laureates of BC Hall of Fame and Western Canada General Counsel Awards. Will received his BA and LLB from the University of British Columbia and was appointed Queen's Counsel in 2012.
An avid traveller and sports enthusiast, Will also enjoys family time with his wife, Karen, and their three children on their 10 acre poultry farm.
"Our children are our future. They are both our greatest asset and our greatest responsibility. Helping ensure the best medical care possible is available for kids and their families is what inspires me to join the BC Children's Hospital Foundation cause."
Appointed: 2017

One
BC Children's is the only hospital in the province devoted exclusively to children

96,000
kids visit the hospital for specialized pediatric services each year

1,000+
researchers on our campus work tirelessly to discover new treatments
Overcoming remarkable odds
"Blayke may never be able to conquer Turner syndrome fully, but she fights every day to make sure it doesn't stop her from being her." — Cassandra, Blayke's mom
Blayke's story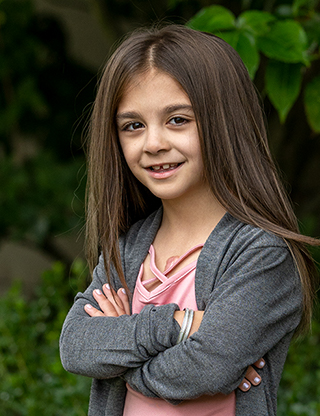 Our priorities
More than a million kids count on BC Children's Hospital. We're on a quest to transform health care for all of them.
Learn more
Your impact
Donors like you are the reason we can aim higher for our kids. Discover the successes that you've made possible.
Learn more