Corporate partnerships
More than ever, people are drawn to businesses that aspire to make the world a better place. When a company stands for something bigger than the product or service they sell, customers feel more inspired to support them and employees are prouder to work for them. Show your customers and employees that you're committed to improving the lives of children—and all of our futures. And they'll stand with you.
There are a variety of ways your company can partner with us.
Corporate giving
A corporate gift to BC Children's has the power to help define what health care can become for our kids. When your customers see that your ambitions transcend your product or service, they're more likely to develop a much deeper and more meaningful connection with you.
Employee fundraising
Rally your employees together to raise money for our hospital. Take part in one of our annual events, like Jean Up or RBC Race for the Kids. You can also create your own—anything from bake sales to golf tournaments.
Employee giving
Most people want to work for companies that are purpose-driven. Ignite passion in your employees and build a company-wide culture of generosity by encouraging regular contributions through monthly giving or payroll deduction.
Matching gifts
Many companies often match charitable contributions made by their employees, which is a great way to double (or even triple) the impact of gifts.
Sponsorship
We have a range of sponsorship opportunities, from our three signature galas to our annual grassroots events. We'll work with you to understand your business goals and align with the best opportunity.
Cause marketing
People want to make a difference—and your brand can help give them the opportunity to do so. We'll work with you to find the best approach to help your customers, vendors and suppliers support our cause. Contact us to discuss, or submit an online application with your idea.
National partnerships
We're part of two organizations that help national and multinational corporations make an impact in communities across the country and continent. When you get in touch with us, we'll connect you to the right network for your business.
Children's Miracle Network (CMN) – Our Foundation is a member of Children's Miracle Network—an organization that raises funds and awareness for children's hospitals across North America.
Canada's Children's Hospital Foundations (CCHF) – We're also part of Canada's Children's Hospital Foundations, an organization that represents 13 children's hospitals across Canada committed to ensuring all kids have access to the very best health care.
Volunteer opportunities
If you or your colleagues are enthusiastic about becoming corporate volunteers, we have several industry-specific volunteer committees that help us fundraise and raise awareness of our work. These committees are always looking for new members, so please contact us to learn more.
Need help getting started? Email info@bcchf.ca or call 604.449.6333 to speak to a Foundation representative about partnership opportunities for your business.
Why partner with us?
Create stronger communities—When you join our quest to advance children's health, you're making a positive impact in the communities you serve.
Show your values—People are more likely to support businesses that are associated with a cause close to their hearts.
Inspire employees—When employees get involved with charitable giving, companies can see better engagement and morale.

One
BC Children's is the only hospital in the province devoted exclusively to children

99,000+
kids visited the hospital for specialized pediatric services last year

1,000+
researchers on our campus work tirelessly to discover new treatments
Overcoming remarkable odds
"Blayke may never be able to conquer Turner syndrome fully, but she fights every day to make sure it doesn't stop her from being her." — Cassandra, Blayke's mom
Blayke's story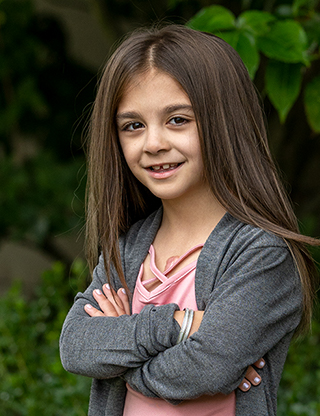 Our priorities
More than a million kids count on BC Children's Hospital. We're on a quest to transform health care for all of them.
Learn more
Your impact
Donors like you are the reason we can aim higher for our kids. Discover the successes that you've made possible.
Learn more