Frequently asked questions
BC Children's Hospital Foundation is a registered BC society and a registered Canadian charity. Our Canada Revenue Agency Charitable Business Number is 11885 2433 RR0001.
Our legal name, and the proper beneficiary for your gift, is British Columbia's Children's Hospital Foundation. General cheques will also be accepted with our common name: BC Children's Hospital Foundation.
Yes. BCCHF's door-to-door program has been running for several years and has been a valuable way of engaging with our communities across British Columbia. Door-to-door fundraising is one of the most effective and personal ways we connect with our community—to listen, answer questions, and share real stories about the impact that donations make for families across the province. You can identify our passionate door-to-door canvassers as they will be wearing recognizable vests, hats, and identification badges with the BC Children's Hospital Foundation logo. They will be carrying iPads and/or reports to guide you through your conversation.
If you have any feedback about a recent experience or would like to confirm the authorization of a door-to-door canvasser, we encourage you to contact our office. The safety and security of our donors continue to be top priority, and we appreciate your support to ensure a positive experience for everyone.
We do—its aim is to call our existing donors to renew or increase their support for the hospital. If you're unsure about a call you received, please contact us.
Great question. The government funds all the essentials for a hospital—things like health care provider salaries and operational costs. But it's just not possible for public funding to cover everything that can make health care outstanding. Technologies are changing faster than ever, new and promising research is constantly emerging, and the cost of recruiting the brightest medical minds adds up. The government does everything it can, but it'll take all of us to give kids the best health care imaginable.
Cheques should be made payable to BC Children's Hospital Foundation and can be sent by mail to:
BC Children's Hospital Foundation
938 West 28th Avenue
Vancouver BC V5Z 4H4
All non-monetary donation requests are handled by the hospital's Patient Experience department. You can reach them at patientexperience@cw.bc.ca or 1-844-874-3267.
Wigs for kids BC is currently accepting hair donations by mail only. Please contact us for information on where to mail your hair and any monetary donations you have collected.
You can still support this program by making an online donation, or creating a personal fundraising page in support of Wigs for Kids BC. Funds raised will continue to support the cost of providing wigs for kids in BC suffering from hair loss due to their illness as well as supporting families with medication and feeding supplies not covered by MSP. Now, more than ever, this is so important due to the uncertain financial situation many families are facing. Thank you for your support.
If you have any questions about updating or cancelling a monthly donation, confirming the validity of a call, or updating your credit card information, it's best to call or email us.
We're open Monday to Friday from 9 a.m. to 5 p.m. Just give us a call at 604.449.6333, or connect with us through our Contact Us page. If you're updating financial information, a phone call is best to ensure safety and security. We ask that you please call with any updates at least seven days before your next donation date so that we can process your changes in time.
Tax receipts for our monthly donors are sent out in February. For one-time donations made online, tax receipts are sent by email following the completion of your transaction. For donations made by mail, phone or dropped off directly to our offices, please allow up to four weeks from the time we receive your donation for your tax receipt to arrive.
Please visit our Contact Us page or call 604.449.6333 with your name, address and the approximate date that you made the donation. This will help us locate your donation record and the tax receipt. We can provide you with a duplicate copy by email or by mail.
If you have an issue with your tax receipt, please contact us or call 604.449.6333 and we can help fix it. To send out a new tax receipt, we will either need the incorrect receipt returned to us or we will need you to sign a letter allowing us to cancel the incorrect receipt. Once we've received the old receipt or a signed copy of the receipt cancellation letter we can issue a new receipt.
Unfortunately not. Under Canada Revenue Agency regulations, a registered charity can only issue an official donation receipt to the individual or organization that made the gift.
Proceeds from lotteries go toward research initiatives at BC Children's Hospital—supporting over 1,000 of the most daring thinkers in science as they work to pursue new knowledge. Their discoveries are then translated directly into improved care to benefit kids within the hospital.
To learn more about lotteries, visit https://bcchildren.com/cause/.
There are two main reasons. For one, it's a great way for us to show you the impact your donations have made on improving children's health care. As an organization that fundraises for child health, it's also one method we use to reach out to the community for support.
If you would like to be removed from any mailings or would prefer to receive them by email, please visit our contact us page or call 604.449.6333 to update your preferences. Please include your name, address and email address to help us locate your account.

One
BC Children's is the only hospital in the province devoted exclusively to children

99,000+
kids visited the hospital for specialized pediatric services last year

1,000+
researchers on our campus work tirelessly to discover new treatments
Overcoming remarkable odds
"Blayke may never be able to conquer Turner syndrome fully, but she fights every day to make sure it doesn't stop her from being her." — Cassandra, Blayke's mom
Blayke's story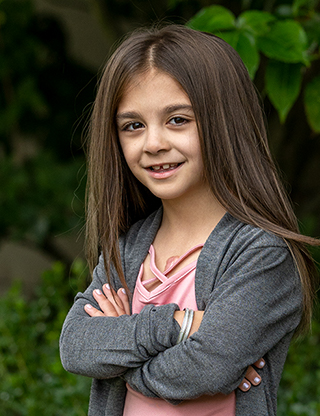 Our priorities
More than a million kids count on BC Children's Hospital. We're on a quest to transform health care for all of them.
Learn more
Your impact
Donors like you are the reason we can aim higher for our kids. Discover the successes that you've made possible.
Learn more