Where the money comes from
With the continued generosity of our donors and success of our fundraising initiatives, BC Children's Hospital Foundation once again saw strong financial performance during its last fiscal year (April 1, 2019 to March 31, 2020).
From a fundraising perspective, it was a record-breaking year on many fronts—corporate and community giving generated $21 million for another year, direct response marketing raised over $8 million, and over $14 million was received through legacy gifts. And despite the postponement of the 25th Annual For Children We Care Gala, revenues raised through the Foundation's events exceeded $6 million from the past year.
Both the Dream and Choices Lotteries sold out early and generated over $8.7 million in net revenue from the past fiscal year, which has helped push forward ground-breaking research and spark new discoveries in children's health.
Here's a summary of where fundraising revenue comes from:
Learn more: Where your money goes

One
BC Children's is the only hospital in the province devoted exclusively to children

99,000+
kids visited the hospital for specialized pediatric services last year

1,000+
researchers on our campus work tirelessly to discover new treatments
Overcoming remarkable odds
"Blayke may never be able to conquer Turner syndrome fully, but she fights every day to make sure it doesn't stop her from being her." — Cassandra, Blayke's mom
Blayke's story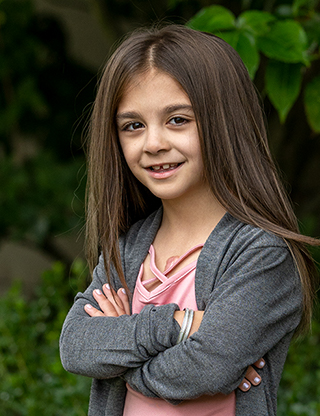 Our priorities
More than a million kids count on BC Children's Hospital. We're on a quest to transform health care for all of them.
Learn more
Your impact
Donors like you are the reason we can aim higher for our kids. Discover the successes that you've made possible.
Learn more