Donor rights
The Board of Directors of BC Children's Hospital Foundation is in place to ensure that donors:
Are informed of our mission, of the way we intend to use donated resources, and of our capacity to use donations effectively for their intended purposes;
Are informed of the identity of those serving on our governing board, and to expect the board to exercise prudent judgment in its stewardship responsibilities;
Have access to our most recent financial statements;
Are assured their gifts will be used for the purposes for which they are given;
Receive appropriate acknowledgement and recognition;
Are assured that information about their donations is handled with respect and with confidentiality to the extent provided by law;
Can expect that all relationships with individuals representing our organization will be professional in nature;
Are informed whether those seeking donations from our organization are volunteers, employees of BC Children's Hospital Foundation, or hired solicitors;
Can expect that BC Children's Hospital Foundation will not share or sell a mailing list that includes the donor's name;
Feel free to ask questions when making a donation and to receive prompt, truthful and forthright answers.
Upholding high standards in operational excellence
BC Children's Hospital Foundation has earned prestigious accreditation from Imagine Canada's national Standards Program, which awards accreditation to charities and nonprofits demonstrating rigorous standards in five fundamental areas: board governance; financial accountability and transparency; fundraising; staff management; and volunteer involvement. Organizations receiving accreditation must first successfully complete an in-depth, peer-reviewed application process.
This accreditation reflects values that are part of our DNA, and that we've worked hard to uphold throughout our history, including accountability, transparency, integrity and efficiency. We are pleased to be part of a group of Canadian organizations that have earned this symbol of trust demonstrating our values and commitments.
For more information, please visit: imaginecanada.ca/standards

One
BC Children's is the only hospital in the province devoted exclusively to children

96,000
kids visit the hospital for specialized pediatric services each year

1,000+
researchers on our campus work tirelessly to discover new treatments
Overcoming remarkable odds
"Blayke may never be able to conquer Turner syndrome fully, but she fights every day to make sure it doesn't stop her from being her." — Cassandra, Blayke's mom
Blayke's story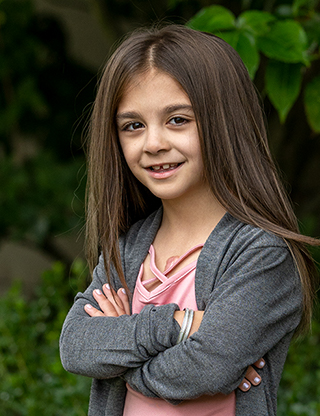 Our priorities
More than a million kids count on BC Children's Hospital. We're on a quest to transform health care for all of them.
Learn more
Your impact
Donors like you are the reason we can aim higher for our kids. Discover the successes that you've made possible.
Learn more