Our Foundation
Our vision
Every child is healthy and able to fulfill their hopes and dreams.
Our mission
To transform child health through excellence in philanthropy.
About us
BC Children's is the only hospital in the province devoted exclusively to the care of children. That means one million kids—including some of the sickest and most seriously injured—count on the hospital for specialized care they often can't receive anywhere else. Last year, more than 99,000 patients visited the hospital, including its acute care centre, research institute, mental health facility and other facilities.
A global leader in child health
Experts at BC Children's Hospital are world leaders in pediatric health care and are widely known for the specialized care, innovative therapies and ground-breaking research discoveries they're leading to improve the health outcomes of children across the province and beyond.
BC Children's Hospital is now one of the few facilities in North America with an acute care centre, mental health facility, research institute, and rehabilitation and developmental assessment centre—all on one single campus. With this newly integrated campus, our ability to directly translate research discoveries into clinical care—and vice versa—has never been greater.
BC Children's also serves the largest geographic region of any children's hospital in North America—almost a million square miles. The hospital offers travelling and virtual outreach clinics, as well as an expanded online telehealth program, to ensure more kids can get the care they need closer to home.
For these reasons and many others, BC Children's Hospital has consistently ranked among the top pediatric hospitals in the world for four years in a row, from 2019 to 2022.
Caring for BC's kids with your support
Since 1982, our Foundation has been working to inspire people and communities to join our quest and raise the bar of children's health care. Your generosity helps change the lives of families today—from enabling new programs that deliver compassionate care tailored to the needs of children, to purchasing the latest innovations in equipment. And your support is changing the lives of families tomorrow—helping shape what child health can become—by fueling research aimed at conquering and ultimately preventing childhood diseases.
To learn more about the institutes we serve, visit the websites below:
BC Children's Hospital Research Institute

One
BC Children's is the only hospital in the province devoted exclusively to children

99,000+
kids visited the hospital for specialized pediatric services last year

1,000+
researchers on our campus work tirelessly to discover new treatments
Overcoming remarkable odds
"Blayke may never be able to conquer Turner syndrome fully, but she fights every day to make sure it doesn't stop her from being her." — Cassandra, Blayke's mom
Blayke's story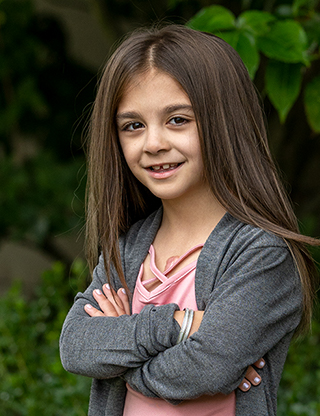 Our priorities
More than a million kids count on BC Children's Hospital. We're on a quest to transform health care for all of them.
Learn more
Your impact
Donors like you are the reason we can aim higher for our kids. Discover the successes that you've made possible.
Learn more