Shine magazine
Published twice a year, Shine magazine delivers a behind-the-scenes look at what's happening in our hospital. Inside every issue, you'll find news on the latest research discoveries, interviews with health care providers, inspiring stories about our kids, and spotlights on our generous donors who help make these strides possible.
Donors who give $50 or more to the Foundation receive a complimentary subscription to Shine. If you haven't yet received the newsletter, please contact us.
Shine's latest issue
Shine Fall 2020 | Download the PDF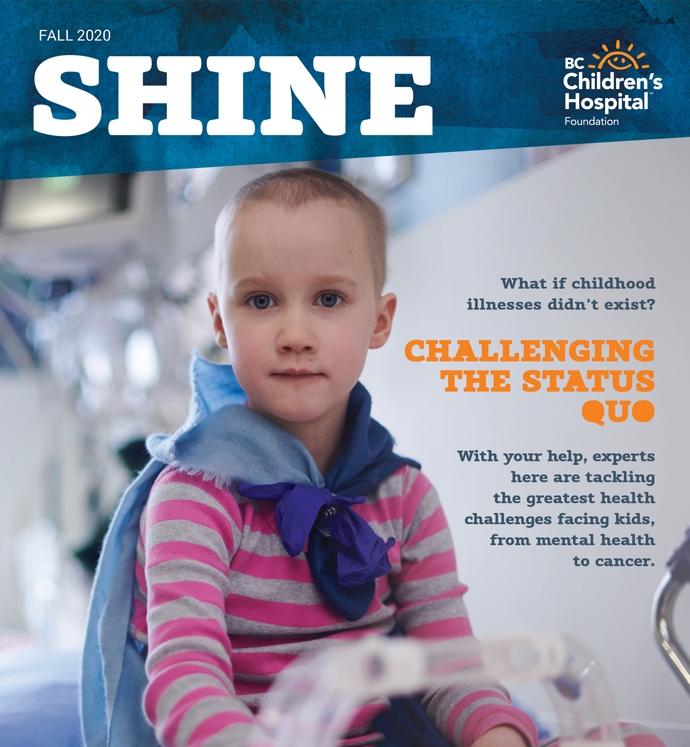 In this issue:
COVID-19: Pioneering new advances in care and research
How change-makers with big hearts and strong vision are creating a brighter future for kids
The new Sunny Hill Health Centre is now open on BC Children's campus
Subscribe
For more great content, sign up to receive our newsletter by email. About once a month you'll receive the latest news, event updates, inspiring stories, and information about how donor support is improving care at BC Children's Hospital.
---
Past issues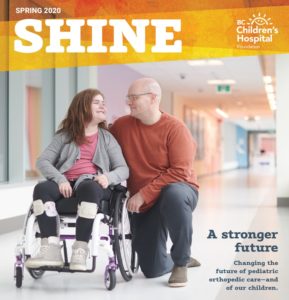 In this issue:
Changing the future of pediatric orthopedic care—and of our children
Inspiring stories of people who turned hardship into hope
Virtually transporting patients to new worlds using immersive technology
Canada's first steps towards evaluating kids' sleep from the comfort of their own beds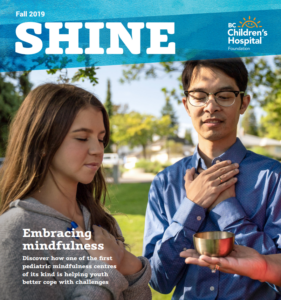 In this issue:
Embracing mindfulness – Discover how one of the first pediatric mindfulness centres of its kind is helping youth better cope with challenges
A new era of personalized care for undiagnosed genetic conditions
Pioneering new advances in research and care across BC
The quest to help more children with type 1 diabetes get the care they need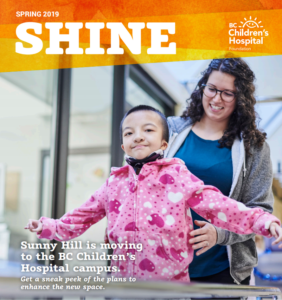 In this issue:
Sunny Hill is moving to the BC Children's Hospital campus. Get a sneak peek of the plans to enhance the new space
A new app aims to alleviate fears for kids in the hospital
Read about the important strides taken to help improve mental health care across the province
How a legacy gift can benefit your family and BC's kids

One
BC Children's is the only hospital in the province devoted exclusively to children

96,000
kids visit the hospital for specialized pediatric services each year

1,000+
researchers on our campus work tirelessly to discover new treatments
Overcoming remarkable odds
"Blayke may never be able to conquer Turner syndrome fully, but she fights every day to make sure it doesn't stop her from being her." — Cassandra, Blayke's mom
Blayke's story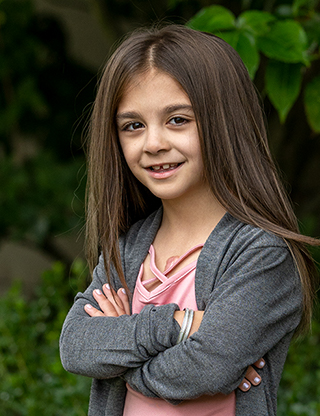 Our priorities
More than a million kids count on BC Children's Hospital. We're on a quest to transform health care for all of them.
Learn more
Your impact
Donors like you are the reason we can aim higher for our kids. Discover the successes that you've made possible.
Learn more