Where your money goes
Despite the negative impact of market correction on investment income during February and March 2020 due to concerns around the COVID-19 pandemic, BC Children's Hospital Foundation made significant contributions to BC Children's, including its Research Institute, child and adolescent mental health programs and Sunny Hill Health Centre for Children.
The continued generosity of our donors and success of our fundraising initiatives, enabled $55 million to be contributed to help advance research, equipment, training, clinical care enhancements and programs that are playing a profound role in helping experts to tackle childhood illnesses. Funds also supported the Sunny Hill Enhancement Initiative, which will help create and enhance a purpose-built rehabilitation and developmental services facility on the BC Children's Hospital campus.
Funds that were disbursed after expenses were allocated as follows:
For more information, please visit our 2019-20 Annual Report or review our Financial Statements.

One
BC Children's is the only hospital in the province devoted exclusively to children

99,000+
kids visited the hospital for specialized pediatric services last year

1,000+
researchers on our campus work tirelessly to discover new treatments
Overcoming remarkable odds
"Blayke may never be able to conquer Turner syndrome fully, but she fights every day to make sure it doesn't stop her from being her." — Cassandra, Blayke's mom
Blayke's story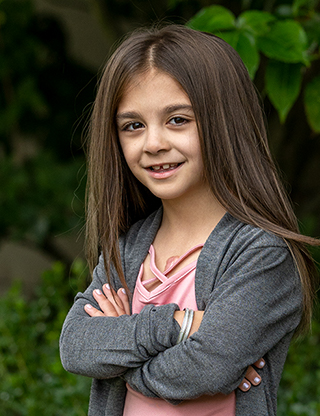 Our priorities
More than a million kids count on BC Children's Hospital. We're on a quest to transform health care for all of them.
Learn more
Your impact
Donors like you are the reason we can aim higher for our kids. Discover the successes that you've made possible.
Learn more