Challenging the status quo
While many strides have been made in improving children's health care, we've only scratched the surface when it comes to taking on the biggest health threats facing our kids. From advancing care to improving survival rates, we're working to break through the barriers that remain.
Bringing new hope to the 20%
Today, 80% of children with cancer survive. That means that one in five kids still do not. We won't stop until we change this—because every single child lost to this disease is one too many.
Closer than ever to a diabetes cure
Decades of research here has uncovered new breakthroughs into the mysteries of diabetes. Your support will help push forward innovative work that can turn these discoveries into the ultimate goal: a cure.
Rising to the mental health challenge
70% of kids with mental health challenges in BC aren't getting the specialized care they need. We're fighting to change that—but it's going to take every single one of us to create real change.
With you, we can find the answers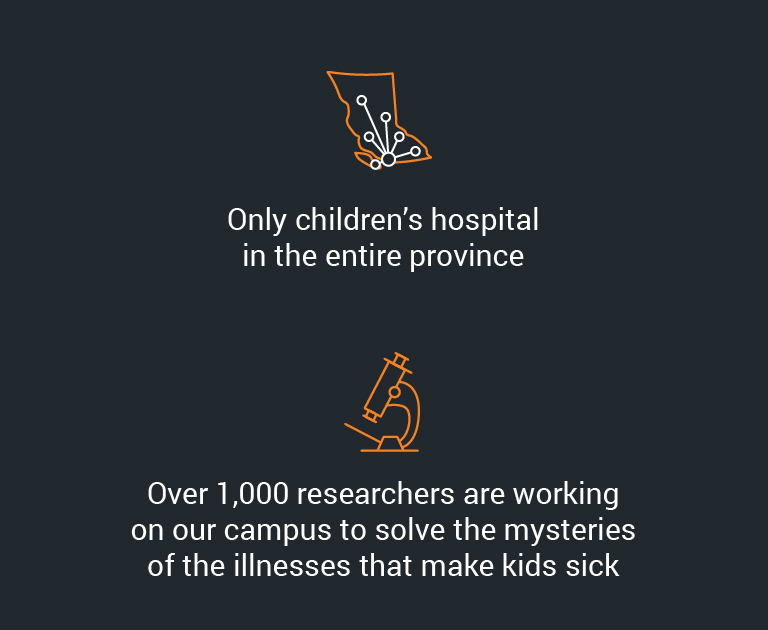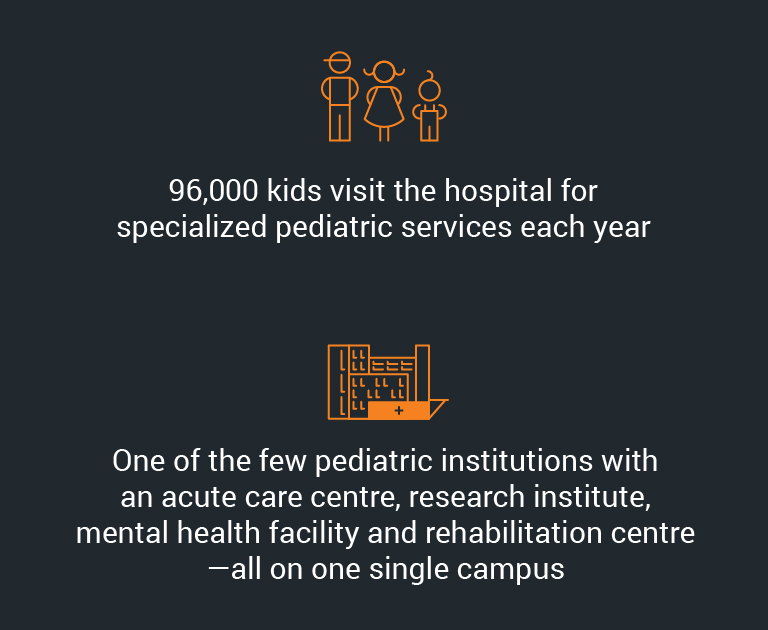 Kids never stop fighting. What if you never stop giving?
When you give a monthly gift, you're choosing to stand alongside us to show every kid who needs our help that you'll never stop caring.
Give monthly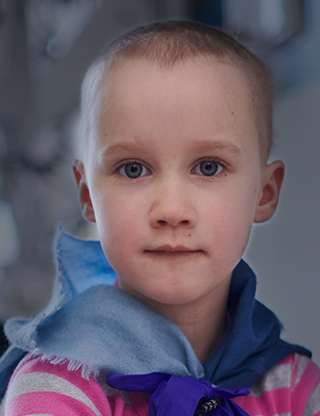 We've gone virtual
Our physical offices may be closed until further notice, but our Foundation team is still here to support you.
Contact us
Year at a glance
Your donations help advance health care for kids across the province. Read our 2020/21 progress report.
Learn more