如有任何疑問
歡迎透過以下方式與我們聯繫。
BC Children's Hospital Foundation
我們將通過遠端辦公繼續為您服務
從本週二起 (3月17日) ,我們的辦公室將暫時關閉,基金會全體員工將各自在家遠端辦工,透過遠端作業,基金會仍將為您提供服務。
您可以通過 info@bcchf.ca 向我們發送電子郵件,屆時您的詢問將會由專人跟進;
您可以致電我們的熱線電話 778-655-9858,服務時間為:週一至週五上午9點至下午4點。
在此過渡期間,我們在回复語音信息和處理捐款收據可能會有所延遲。不便之處,敬請見諒。
大家對於基金會接下來的計劃可能都有所疑問,但因面對前所未見的形勢,希望各位能給予我們一點時間來進行評估,以作適當的調整。我們承諾將繼續為您提供最新的消息,在此感謝您的諒解。
卑詩省兒童醫院基金會辦公室及郵寄地址:
BC Children's Hospital Foundation
938 West 28th Avenue
Vancouver BC  V5Z 4H4
辦公室開放時間: 星期一到五 上午8:30至下午5:00
歡迎您致電或電郵
一般查詢
電話: 604.875.2444 或免費熱線電話: 1.888.663.3033
電郵: info@bcchf.ca
捐款和報稅收據查詢
電話: 604.875.2444 或免費熱線電話: 1.888.663.3033
電郵: donorservices@bcchf.ca
媒體連繫
電話: 604.875.2444 或免費熱線電話: 1.888.663.3033
電郵: mediarelations@bcchf.ca
隱私權政策查詢
電話: 604.875.2444或免費熱線電話: 1.888.663.3033
電郵: privacyofficer@bcchf.ca
您也可以參考我們的 常見問題 頁面,以便快速找到答案。
Looking for our Vancouver Island satellite office?
BC Children's Hospital Foundation
1208 Wharf St, Unit 205
Victoria BC  V8W 1T9
t: 250.380.1527
e: vancouverisland@bcchf.ca

One
BC Children's is the only hospital in the province devoted exclusively to children

93,000
kids visit the hospital for specialized pediatric services each year

1,000+
researchers on our campus work tirelessly to discover new treatments
Overcoming remarkable odds
"Blayke may never be able to conquer Turner syndrome fully, but she fights every day to make sure it doesn't stop her from being her." — Cassandra, Blayke's mom
Blayke's story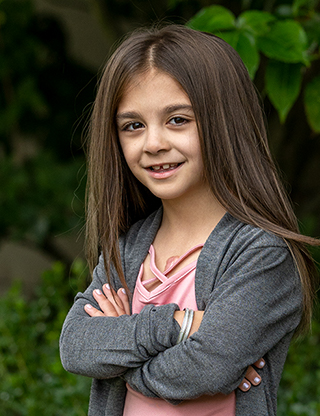 Our priorities
More than a million kids count on BC Children's Hospital. We're on a quest to transform health care for all of them.
Learn more
Your impact
Donors like you are the reason we can aim higher for our kids. Discover the successes that you've made possible.
Learn more