加入義工團隊
Volunteers are an important part of our family. They help advance our work in all kinds of ways, from selling tickets to supporting our team with important administration tasks.
As the COVID-19 pandemic continues to impact our daily lives, volunteering is also experiencing changes. Some opportunities are on hold until events can start again, while other initiatives have become virtual as we continue to self-isolate and practice social distancing. As a result, there are limited opportunities for volunteers at this time.
We are so grateful for all applications to support us—however, due to COVID-19, we are experiencing a slower pace than usual in reviewing applications. We appreciate your patience during this time.
If you wish to volunteer, please follow the steps below.
第1步: 加入我們的社區
註冊成立一個myVolunteerPage帳戶,以查看和註冊當義工的空缺。您也可查看為您而設的一個分步指南,來協助您創建myVolunteerPage。
如果您已經有myVolunteerPage帳戶,請登錄帳戶。
第2步: 找合適的崗位
點擊"opportunities"按鈕以查看所有可選崗位,然後選擇您感到興趣的工作崗位。
第3步: 開始義工工作
我們的團隊會在活動日期臨近的時間向您發送電子郵件,以確認您的工作崗位,並為您提供需要的工具。
欲瞭解更多資訊,請發送電子郵件至 donorservices@bcchf.ca 或致電604.875.2444。
備註:醫院內志工機會並不是由基金會所管理。如欲在卑詩省兒童醫院、卑詩省婦女醫院及健康中心或陽光山兒童健康中心做義工,請登陸此頁。
我們期待您的參與。

One
BC Children's is the only hospital in the province devoted exclusively to children

93,000
kids visit the hospital for specialized pediatric services each year

1,000+
researchers on our campus work tirelessly to discover new treatments
Overcoming remarkable odds
"Blayke may never be able to conquer Turner syndrome fully, but she fights every day to make sure it doesn't stop her from being her." — Cassandra, Blayke's mom
Blayke's story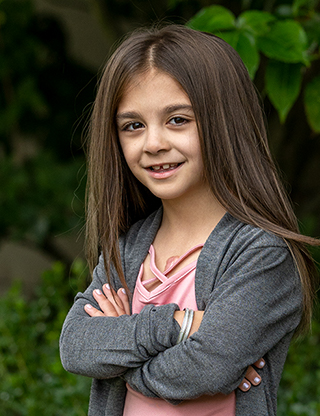 Our priorities
More than a million kids count on BC Children's Hospital. We're on a quest to transform health care for all of them.
Learn more
Your impact
Donors like you are the reason we can aim higher for our kids. Discover the successes that you've made possible.
Learn more